International Women's Day

International Women's Day (IWD) is celebrated on 8 March each year. This global day connects women around the world and aims to inspire them to achieve their full potential. The day celebrates the collective power of women past, present and future. This page explores library resources looking at women's issues — now and then.
Over one hundred years of IWD
The first International Women's Day was celebrated in Europe in 1911 on 19 March. More than one million men and women attended rallies to campaign for women's rights and to end discrimination.
The United States already had a National Women's Day, started in 1909 by the Socialist Party. In 1911 a fire in New York killed more than 140 working women, drawing further attention to poor working conditions and legislation. The pursuit of workers' rights and the right for women to vote and to hold public office became the focus for International Women's Day causes.
These days International Women's Day celebrates the achievements of women, but recognises the continuing disparity between women's and men's income levels, and the need for more women to participate in both political and economic spheres.
The United Nations first celebrated IWD in 1975, during International Women's Year. IWD is a public holiday in a number of countries, including China and Russia.
Theme for 2013
Each year International Women's Day has a different theme. The theme for 2013 is: 'The gender agenda: gaining momentum'.
Library resources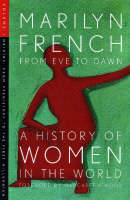 The following subject headings link to titles about the history of women and their rights:
Christchurch City Libraries also has copies of magazines such as Ms. For more women's studies and feminist magazines, search Feminism — periodicals.
Online resources
This resource offers full-text articles that bring together content from mainstream magazines,

"grey" literature

, and the alternative press — with a focus on the critical issues and events that influence women's lives in more than 190 countries.
Access this with your library card number and PIN, or at our libraries.
This resource offers full-text articles from many perspectives on major contentious social, political, and technological issues. Some topics that particularly affect women are the gender gap, women's health, and women's rights.
Access this with your library card number and PIN, or at our libraries.
Internet Gateway listing of sites including women in business, women's and gender studies and women's health.
Local groups for women listed on our community information directory CINCH.
Women and the vote
New Zealand was the first self-governing country in the world to grant the vote to all adult women. Search the library catalogue for books on suffragists and women's suffrage.
Information on women and suffrage from New Zealand History Online.
The petition was organised in 1893, and was described by Kate Sheppard as "a monster petition" demanding the right for women to vote. A digital image of the actual petition held at National Archives. Search for the names of women who signed the petition at New Zealand History Online.
Article from 1966

An Encyclopaedia of New Zealand

, edited by A. H. McLintock.
Kate Sheppard
Christchurch's Kate Sheppard was the leader and main figurehead of the suffragist movement in New Zealand.
Books about Kate Sheppard in our catalogue.
Information about Kate Sheppard's life and work.