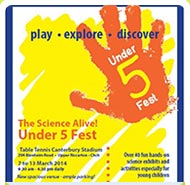 The Science Alive Under 5 Fest is a special event for young children run by the excellent educators of Science Alive at Table Tennis Canterbury Stadium on Blenheim Rd.
It is on from 7th to the 13th of March 2014, 9:30 am – 4:30 pm daily.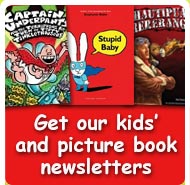 Our email newsletters are the best way to find out what's new in our libraries for kids. The kids' books and picture books newsletters present a selection of new and interesting titles and the ALL NEW! - Children's has everything that's come in over the past month. Subscribe now!