Landfall in Unknown Seas
In 1942 poet Allen Curnow and composer Douglas Lilburn were living in Christchurch. They were part of a lively circle of artists, musicians, writers, poets and academics who were to have a major influence on the cultural development of New Zealand.
Together Curnow and Lilburn producecd a New Zealand classic Landfall in Unknown Seas, the poem by Curnow narrated with incidental music by Lilburn.
Simply by sailing in a new direction
You could enlarge the world.
You picked your captain,
Keen on discoveries, tough enough to make them,
Whatever vessels could be spared from other
More urgent service for a year's adventure;
Took stock of the more probable conjectures
About the Unknown to be traversed, all
Guesses at golden coasts and tales of monsters
To be digested into plain instructions
For likely and unlikely situations.

All this resolved and done, you launched the whole
On a fine morning, the best time of year,
Skies widening and the oceanic furies
Subdued by summer illumination; time
To go and be gazed at going
On a fine morning, in the Name of God
Into the nameless waters of the world.

Excerpt taken from Allen Curnow, Early Days Yet.
Allen Curnow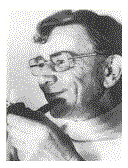 Allen Curnow was born and raised in Canterbury. His father was an Anglican minister and Curnow spent his childhood years moving from one Canterbury vicarage to another. By 1942 he was supporting his young family by working as a sub-editor at The Press newspaper while writing and publishing poetry.
In 1942 he was commissioned by the Department of Internal Affairs to write a poem to mark the tercentenary (13 December, 1942) of Abel Tasman's arrival in New Zealand.
In the documentary about his life and work Early Days Yet, he describes how, having completed the poem, he was walking to work through Victoria Square. He thought he would drop in on his friend Lilburn and show him the poem, with a tentative suggestion that he might set it to music. Lilburn was inspired and the completed work, for narrator and strings was premiered from the radio station 2YA on the anniversary day, 13 December, 1942. The performance was by the NBS String Orchestra, with narration by A. Eaton Hurley. Live concerts and radio broadcasts were important cultural events at a time when there was no television and gramophone recordings were 78s, lasting 4 minutes per side.
Since that initial performance, Landfall in Unknown Seas has been recognised as an iconic piece and is widely performed and recorded. The poem, written in the shadow of World War II, captures the spirit of discovery, not only of an unknown land, but of the feeling of discovery of New Zealand by its contemporary artistic inhabitants, who no longer looked to England as "the Mother Country". Landfall,the famous New Zealand literary journal, which also played a prominent role in encouraging New Zealand literature, was named after the poem.
Douglas Lilburn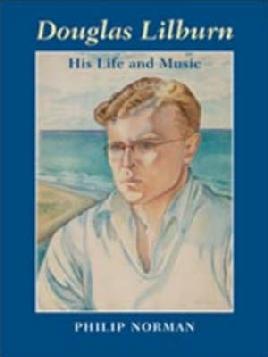 Douglas Lilburn was raised on the family sheep station, Drysdale, in the central North Island, which he described as "a paradise to roam around in". As the youngest by some five years, he was often alone as his older siblings were at school. Douglas was sent to board at Waitaki Boys' High School which he did not enjoy. He did well academically however and in 1934 he came to Christchurch to study at Canterbury University College. He spent three years studying journalism and music and making the acquaintance of members of the local art scene which was flourishing. Denis Glover, Allen Curnow and D'Arcy Cresswell in particular became his friends. In 1936 he won first prize in a composition competition created by the Australian composer, Percy Grainger and this encouraged him to specialise in composition.
Lilburn gained entrance to the Royal College of Music and with support from his family, travelled to England to study. Ralph Vaughan Williams was his composition tutor. After the Second World War broke out he returned to New Zealand and after a brief, unsuccessful spell farming he returned to music. His work included short term conducting with the National Broadcasting Service String Orchestra, music composition and arranging, as well as tutoring. He returned to Christchurch and familiar lodgings at No. 175 Cambridge Terrace. This was a terrace house, part of a Victorian brick terrace of eight identical houses. The houses were two storeys high, narrow (a hallway and a room wide) and close to the street. At the back they looked out onto the Avon and Victoria Square. Lilburn had boarded there previously with the Vincent family and in fact kept the rooms until 1950.
Lilburn and Curnow collaborated on other work and became prolific contributors to the New Zealand poetic and musical scene.
Useful resources