The riddle of the frozen phantom
Margaret Mahy's book,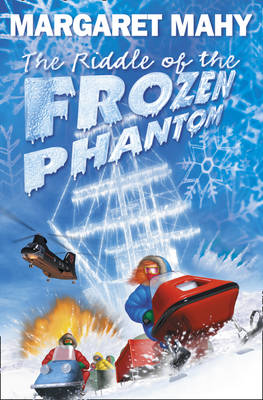 The riddle of the frozen phantom, was launched 14 November 2001 at Christchurch City Libraries. This mystery adventure was inspired by a visit the author made to Antarctica a few years before.
When Sophie Sapwood discovers a whalebone pendant hidden in a chest of drawers, the ghost of Captain Cathcardo wakes from an ancient sleep to find himself trapped in the frozen wastes on his ship, The Riddle. His cries for help travel through the stratosphere and reach three different persons, who immediately organise trips to the Antarctic.
During the launch, for which she wore a penguin costume, Margaret read from the book and also described some of her memorable experiences on the ice, including helping build (and sleep in) an ice cave, watching penguins and having to dress in five layers of clothes.