Following the Looping Line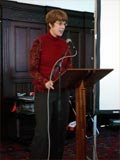 On July 2 Christchurch City Libraries held a special event to mark Margaret Mahy's 70th birthday. Following the looping line (a quotation from The Tricksters) was an literary symposium aimed at adults.
Tessa Duder as keynote speaker opened the Symposium with a stirring talk highlighting the significance of Margaret winning the Hans Christian Andersen Medal for writing.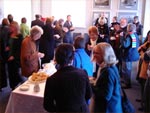 She was followed by a panel discussion featuring academics Anna Smith (University of Canterbury), Claudia Marquis (University of Auckland) and John McKenzie (Christchurch College of Education) whose presentations are available as PDFs. Click on the names of the individual presenters.
Writers Joanna Orwin, Gavin Bishop and David Hill took part in a conversation looking at Margaret's influence on other writers, including them, while Kate de Goldi and Margaret conversed one to one. Books by the authors present at the Symposium were available from the Children's Bookshop who had a sales table running all day.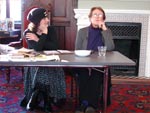 Interspersed were a number of 'reader responses' where individuals spoke about how Margaret's books had touched their lives.
A literary 'this is your life' power point gave a brief overview of many of Margaret's best known books, including the 1962 School Journal devoted entirely to stories by Margaret.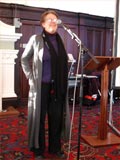 Two presentations to Margaret concluded the Symposium, a lifetime membership of the Society of Authors presented by society president Coral Atkinson; and a book of tributes that was 'launched' at Margaret's Birthday Gala in Auckland in March and completed in time for a second handover by the chair of Storylines, Rosemary Tisdall — a fitting closure to the 'looping line'.
The Symposium was a hugely successful event. The following comments were received:
I just wanted to congratulate you all on the wonderfully organised, smooth running and very enjoyable symposium yesterday. The speakers were all very good and the Reader Response sessions, including readers both young and old, were an inspired and particularly enjoyable part of proceedings. Well done and thanks to all of you.
The event yesterday was … superb … and you and your staff can be thoroughly proud of the professionalism in the way the whole event was managed.
Just to say Thanks and Congratulations — yes, with capitals — for a most splendid time yesterday. You'd organised things superbly, and it went very, VERY well. Feel proud of yourselves.
Photographs from the symposium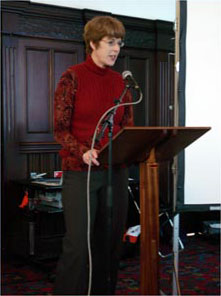 Carolyn opens the Symposium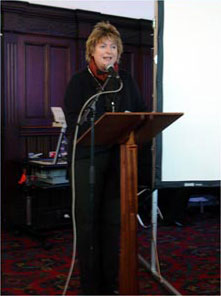 Louise does the introductions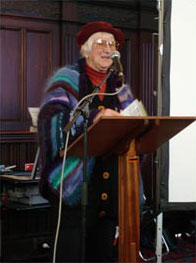 Reader response Joyce Fleming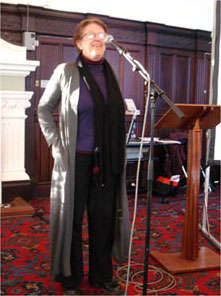 Margaret Mahy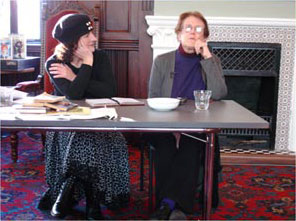 Kate De Goldi and Margaret in conversation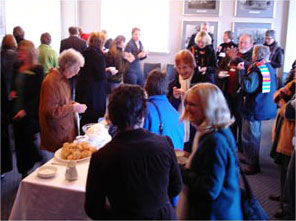 Morning tea