think library, think live, local music
Please note
Information contained in media releases is correct at the time, but may change after publication. Please check the Library News page for latest updates about library services or contact us, ph: 9417923.
30 April 2009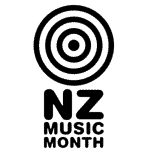 Christchurch City Libraries is right behind New Zealand Music Month again this year, with a programme that includes more than 50 live performances across its network in May, education programmes and sponsorship of CHARTFEST.
It is the eighth year in a row that the city's library network has supported New Zealand Music Month.
During the month of May visitors to libraries across the city will be encouraged to take part in a CD borrowing promotion that includes prizes of APPLE products and music vouchers.
To extend the reach of its support for New Zealand music outside of the libraries, Christchurch City Libraries are co-sponsoring the acoustic stage at CHARTFEST on Friday 29 May 
As well as the library performances, on most weekdays during May there will be outdoor lunchtime gigs by local bands, such as The Insurgents, Flip Grater, Oakley Grenell, Tribalincs and Ariana Tikao.
Christchurch is rife with creative people and the Christchurch City Council is encouraging everyone to support NZ music by attending these gigs - at the libraries and outdoor across the city.
More information