Refurbished Spreydon Library opens next week
Please note
Information contained in media releases is correct at the time, but may change after publication. Please check the Library News page for latest updates about library services or contact us, ph: 9417923.
15 February 2008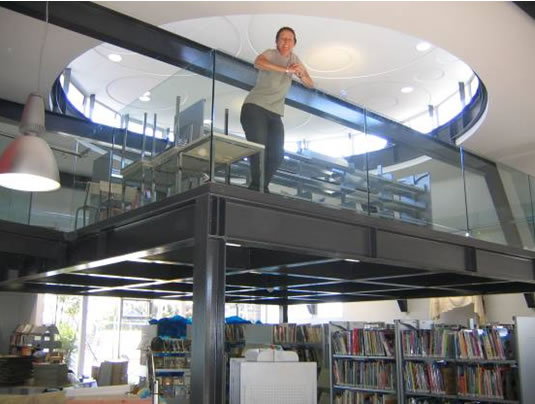 Spreydon Library re-opens on Monday (18 February) having undergone a major 24-week refurbishment to better meet changing community needs and comply with health and safety standards.
A festive atmosphere will next week greet those visiting the Barrington Street building, as staff welcome back customers, show off the new facilities and celebrate the opening.
As opening week coincides with the Barrington Fun Day on Sunday, 24 February, from 11:30am to 2:30pm, the library will open on the Sunday, allowing the local community another opportunity to view the refurbished facility.
Closed at the end of August last year, the library's refurbishment was anticipated to take three months to complete. However, there were a number of delays, including with the manufacture of a steel ring to lift the roof which was pivotal to allow other work to proceed.
Christchurch City Libraries Manager Carolyn Robertson says the refurbished Spreydon Library will provide the local community with the services and resources of a modern library in a warm, tranquil and relaxed environment.
"Downstairs, there will be a colourful, safe and versatile dedicated children's area, while upstairs, the mezzanine floor will house the library's fiction collection and a separate area for younger adults. Armchairs and coffee tables in this area will encourage customers to browse and linger in the library. The refurbished library will also create a more pleasant and better working environment for staff; the more efficient workflows enabling them to deliver a better customer service."
Mrs Robertson acknowledged the closure has been inconvenient for many customers and thanked them for their patience through this time.
"I am sure everyone will enjoy the refurbished environment and having access to the wide range of services and facilities which are available at Spreydon."