Does your pet look or act like a character from Hairy MacLary? Do you think your pet is worthy of a prize?
Christchurch's favourite children's book for 2009 is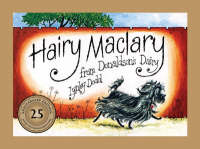 Hairy MacLary from Donaldson's Dairy. To celebrate this achievement, we are giving away soft-toy replicas of Hairy MacLary characters to children who can prove that their pet deserves a prize!
Hairy Maclary Winner
Ashtyn Moses-Jones, 11
My pet looks like Hairy MacLary because he is a scraggly, black haired dog who is mischievious, naughty and fun.
Montee is a Tibetian Terrier who is often mistaken for Hairy MacLary when we take him for a walk or when he decides to "go out of the gate and off for a walk" by himself. Most of the time he only wanders to the Strickland St gardens not to the dairy!
Montee has a red collar like Hairy and is lucky to have friends nearby who look like Schnitzel Von Krum, Hercules Morse and there is even a Scarface Claw cat living next door!
Montee loves cuddlying up with his duck and is very friendly. So if you see him waiting for us outside the South Library stop and say hi and see if you can spot the difference.
Runners-up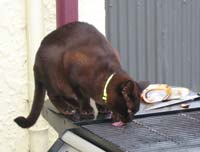 Walnut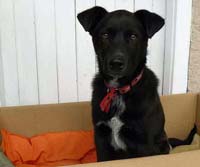 Arnold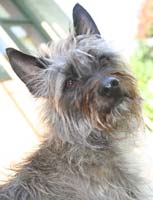 Oscar
Keira McKaskell, 8
I think I should win a Hairy MacLary toy because…
Walnut the cat wanted a snack so he jumped on the barbecue and licked all the fat!
Maisie, 9
My puppy, Arnold, acts like Schnitzel von Krumm
because he had a cardboard box for a bed and
then we bought him a new posh one that was
$85 and he wouldn't sleep in it until we gave
him his old one back!
He also gets the new blanket and tosses it around
the garden and ripping it. He tried sleeping in the long grass first!
Alexis Whitla, 5
This is Oscar and I think he looks like Hairy MacLary.
He loves escaping out of our gate and going for great adventures.
His best friend is Milly the poodle who lives 2 houses down.
His best place is walking along the river and making friends with the ducks.
He loves our chickens and helps us collect the eggs.
He is very kind and barks hello to all our visitors.
He is very brave and keeps me safe at night
Thankyou Alexis, Mummy and Aunty Karn Whitla
To enter
Write 50 - 100 words from one of the categories below:
My pet looks like…
My pet acts like…
I think I should win a Hairy MacLary toy because…
Please send your details (as specified below), 50 - 100 words and photo attachment to: clare.newton@ccc.govt.nz
Name*
Address*
Age*
Gender*
Library card number
Phone number
Favourite library
Photo Attached*
* Required field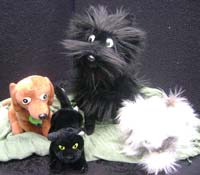 Entries open 1 October – 30 October 2009.
Winners will be announced Monday 2 November 2009.
Conditions apply (below).
Competition terms
This competition is restricted to people aged 5 to 12 living in New Zealand.
Full contact details are essential.
Please tell us if you are a library member by including your library card number if you have one.
Multiple entries are permitted.
Winning entries will be transferred to christchurchcitylibraries.com website for display. Entering the competition gives permission for entries to be added to the website under a Creative Commons licence.
Entries that do not have full contact details in entry forms will not be considered.
All winners will be notified by telephone and/or email.
All winners must be willing to be interviewed and photographed for christchurchcitylibraries.com website and by entering consent to their names, images and/or interviews being used for reasonable publicity purposes by Christchurch City Libraries.
The judges' decision is final and no correspondence will be entered into.
Employees of Christchurch City Council are not eligible to enter.