Energy Awareness Week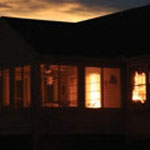 During Energy Awareness Week (3 May - 8 May 2010), Christchurch City Council staff are demonstrating a new online thermal imagery tool to help find out how much heat is escaping through the roof space of your home. These workshops will show you how to use the tool, and give you the opportunity to offer feedback.
Energy Awareness Week began in 2009. It is co-ordinated by the Christchurch City Council and focuses on energy use and sustainability.
There will also be Energy Awareness Week presentations at the Philip Carter Family Auditorium at the Christchurch Art Gallery and Our Christchurch Otautahi.
Browse our energy awareness resources
Energy Awareness Week presentations