David Smith, Christchurch game inventor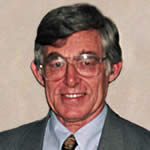 Further information
Christchurch man David Smith has a unique claim to fame – he invented a new game called Trax in 1980. In this extended interview he tells some of the story of the development of the game and the part it has played in his life.
It's very hard to come up with a genuinely new game, he says. Trax was that. As far as I'm aware it was the first game of its kind – that's one of the things I'm proud of.
Smith would know, by his own count he's invented 50 or 60 games. It has been a life-long interest and one that became his professional career.
It started when I was about 15, When I sent my first game to Waddingtons in the UK - that was 65 years ago. Parallel to that I also wrote a lot of songs – I've had quite a bit of success with them. One song, A Mother As Lovely As You, was an international success in the fifties and sixties. But fundamentally I was a chartered accountant in public practice.
Born in Christchurch in 1927, I got a university qualification – the commerce degree was very rare in those days.
He was a senior partner within two years.
Both my senior partners retired as soon as they got me on deck. It was a big practice 18 staff and three partners. Every time I got a holiday I would try and invent games. It was purely a hobby. I did that for quite a long time.
It was a different type of game that gave David the time, space and money to be able to concentrate on inventing games – a lottery-style game through supermarkets and other retailers.
I got in touch with Thomas Holdsworth in Auckland. The South Island agent came to see me. He'd been out to IGA (the Independent Grocers Association) selling plastic buckets and the marketing manager said to him you don't know anybody who invents games? And what he was referring to was what became the scratch card games that they handed out at the checkouts in great numbers years ago.
Smith developed a game for them that was very successful, which caused some friction at his workplace – the partners frowned on his extra-curricular activities.
My partners called me in one day and said either you're an accountant or you're in games, you can't do both.
David resolved to pay them the firm's top charge-out rate for his time – and became the practice's biggest client.
I couldn't do enough to satisfy them. I was paying top rate … my fees were higher than any other client in the practice, but they still weren't happy.
In the end David took his own clients and started his own practice, and continued to work on games at other times.
I didn't have the courage, at that point, to take the risk of doing this promotional games businesses and depending on it entirely – especially when I had an assured accountancy income.
Within six months I got half a dozen new big accountancy clients – exactly what I didn't want.
A junior partner was hired on the basis that he would become a partner and David would be back-up, to allow David more time to work on the supermarket games.
I finally took the plunge on the first of April 1966. Instead of the original deal, Smith sold the business to the partner and phased out of the business in the late 1960s.
It was a hard road, he says.
I had to work like crazy to get clients. In the first year I needed six game promotions to do as well as I had done as an accountant. I got the sixth one the last week in March. The second year I got 12; the third year I got 18 and suddenly I was making a very big income. I had all the clients I could get in New Zealand and several in Australia – Foodstuffs, Lion Breweries, Bell Tea and so on – and I began to get free time.
David also pioneered scratch cards in New Zealand he says, after several years of trying to get the inks perfected.
I think I finished doing it in 1972 because we were still having problems. Also there was a tremendous amount of cheating … you had to get three wins out of 10 on a dial. There were three wins there. I had all sorts of people trying to win a thousand dollars.
Inventing the game
Because I had broken away from professional life; because I had got to the point where I could earn a very good income from about one day's work a week … that's when I became a games inventor in earnest. More or less at the end of the end of that I invented Trax.
It was the last week of November 1980.
I had come up with a game called Chess Cards (later called Chex). It was a good seller – a chess variant. I thought it's not original enough – I needed an original tile design. I liked the idea of putting tiles on any flat surface. They're called topographical games and that's a feature I think Trax pioneered.
Variants of the game were tried until David settled on a two-colour version where players had to either make a closed loop or a line that touches opposite edges of the playing area. Problems arose however because it was possible to end up with three playing edges the same colour. "It became a non-playable space, he says.
The effect was that it stopped the game dead. The breakthrough idea came to him on a bus in Auckland.
I got on a bus on Friday morning and I thought I know: Whenever that situation arises, to complete your turn you have to fill any one of those spaces that (can't be) be filled in any other way. I called it the forced play rule. It was invented solely at that time as a functional necessity for the game to work.
I tested it on my own for two or three months and found it was the absolute essence of this game. That's where all of the strategy of the game comes from.
Thinking several moves ahead thus became integral to the game and gave the game an attraction for chess players and others who enjoy strategy games.
It's elitist. Games such as Tantrix, a game that was inspired by Trax, have an element of chance. If you're a lesser player than me you can play me at Tantrix and win every third game. If you're a lesser player than me at Trax – I'll beat you three out of three – and you get a bit tired of that.
The game spurred a vigorous club scene and was played in high schools throughout Canterbury. It sold 250,000 copies in the U.S.
It was a household name in Christchurch – a lot of pupils played it in schools. I brought out the first 200 sets and the IQ Company in Auckland were the first to pick it up and a further three publishers put the game out here. Excalibur Games sold it in the States and 25 versions were published around the world. These days Mike McManaway, inventor of Tantrix, markets the game internationally under licence.
Many international deals have been done over the years – mostly without leaving New Zealand. Several publishers picked up the game, all done through letters and telephone calls. The game has been sold in the U.S., Spain, Uruguay and many other countries.
My route has been publishers. If you've got a highly successful game, they'll take it on – and by that stage it was selling itself. I went from the top down.
The internet killed the store game sales in a sense. There's one site called goldtoken.com, they told me that over a million Trax games have been played on that site. Over a million.
Smith stopped playing the game after the site wanted to charge him to use the site. I said I don't think I should pay – it's my bloody game.
The site also had early success with computer users, being the first proprietary game selected for Microsoft's Gaming Zone.
We had one weekend where about 10,000 people played it – out of that 10,000 about 100 kept coming back and coming back.
Those hundred people grasped the scope of it and the charm of it and are very, very strong players. (New Zealander) Donald Bailey is the best of the lot.
Smith says looking back his fondest memory was the buzz that Trax created in his home town.
Probably the greatest pleasure I got out of it was running tournaments in Christchurch for three years in a row with about 150 people in a room. Some of them still make themselves known to me on the internet.
David Smith is currently writing a book about his life: Memoirs of a creative accountant.