Digital maps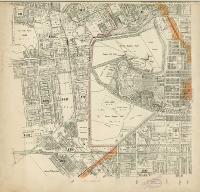 This is a collection of digital images of historical maps. The maps focus mostly on Christchurch and Canterbury.
The digital copies of the maps are from originals held by Christchurch City Libraries, Christchurch City Archives, and from the Cartographic Collection at the Alexander Turnbull Library, National Library of New Zealand.
Other maps held by Christchurch City Libraries
Contemporary and historical maps of Christchurch and Canterbury, current New Zealand topographical maps, street maps, National Park and track maps, soil and geological maps and nautical charts for local areas are held in the Aotearoa New Zealand Centre. Map resources can be searched in the library catalogue.