Cathedral, Cathedral Square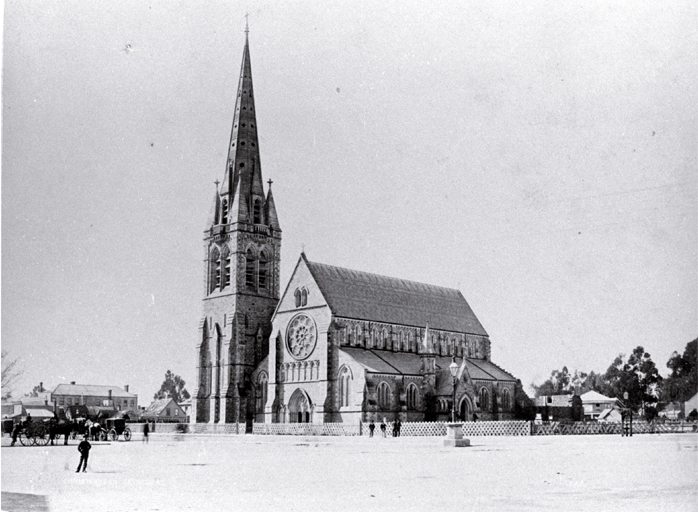 Cathedral, Cathedral Square
[ca. 1888]
Coxhead, F. A. (Frank Arnold), b. 1851.
The Cathedral was designed by the Englishman G.G. Scott and work began on it in 1863. A local architect, B.W. Mountfort, later supervised the project. This image belongs to the period 1882-1888. The tower and spire, paid for by the Rhodes family, are complete. The spire was later damaged in the earthquake of 1888 which brought down part of the top section. The nave, which was roofed in 1881, is also completed. The transepts and chancel areas at the back were not finished until 1904.
File Reference CCL-KPCD1-IMG0048