The Scenery Preservation Commission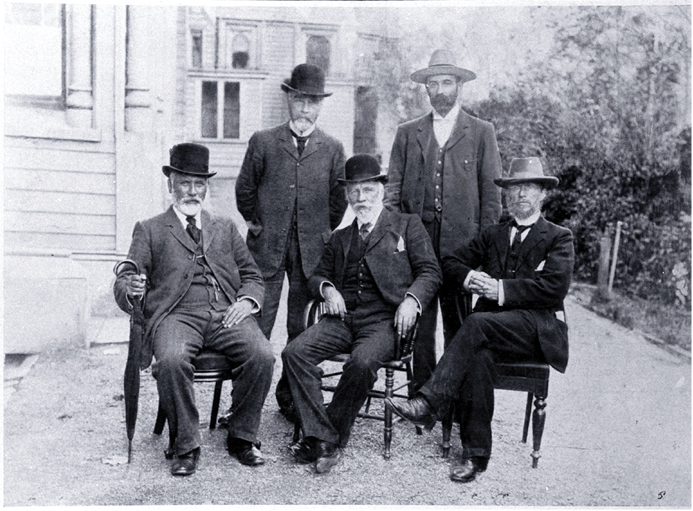 The Scenery Preservation Commission
[1904]

"The Commission was appointed during the last session of Parliament to enquire into and report on Native scenery and the measures proper to be taken for the preservation thereof as a lasting asset of the colony." However, their recommendations were not popular with the Government and the Commission was disbanded in 1906. Back row: Messrs J.W.A. Marchant (Surveyor-General), H.J. Matthews (Chief Forester); front row: Major Tunuiorangi, Messrs S. Percy Smith (Chairman), W.W. Smith.
File Reference CCL-KPCD12-IMG0100