Samuel Manson (1815-1890)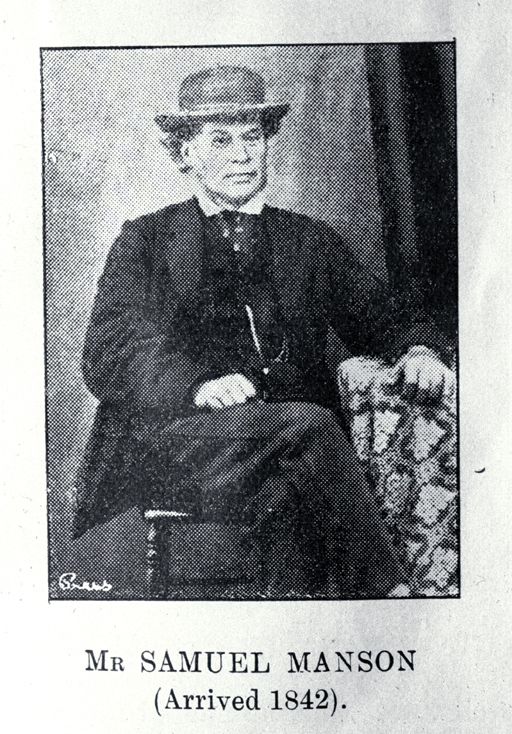 Samuel Manson (1815-1890)
[1900]

Manson was born in Scotland and emigrated to Canterbury in the ship Thomas Harrison in 1842 with John Deans (1820-1854). In 1843 he helped build the first house on the Canterbury Plains. This was built without nails as these had been left in Wellington by mistake. He later leased from Maori a large block of land which he named Rainshill, at what is now known as Teddington, and farmed dairy cows.
File Reference CCL PhotoCD 17, IMG0003