William Reece (1856-1930)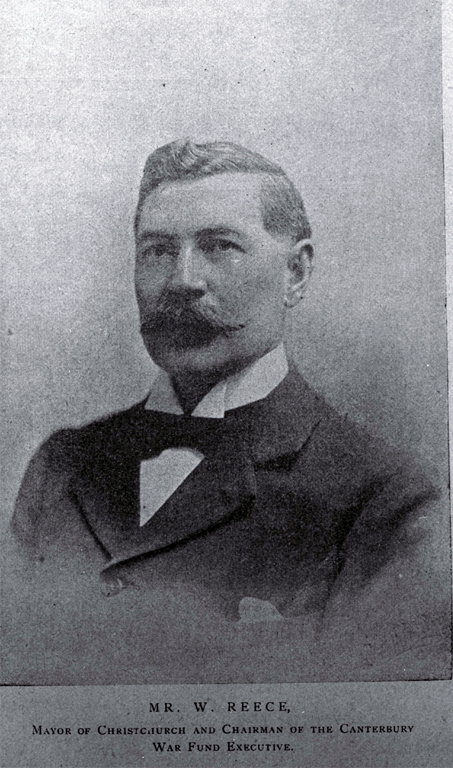 William Reece (1856-1930)
[ca. 1900]

William Reece was born in Christchurch, the son of Edward Reece (d. 1887). Edward had established a business in Colombo Street which sold a range of products from ironmongery to china. The younger Reece completed his business training in England and, on returning to Canterbury in 1879, his father turned the business over to him. For a time a brother was in partnership with William - hence the name of the firm, E. Reece & Sons. However, by 1892 William was once more in sole command. He was Mayor of Christchurch in 1900, the 50th jubilee year of the Canterbury settlement.
File Reference CCL PhotoCD 17, IMG0020