Seaview Road, New Brighton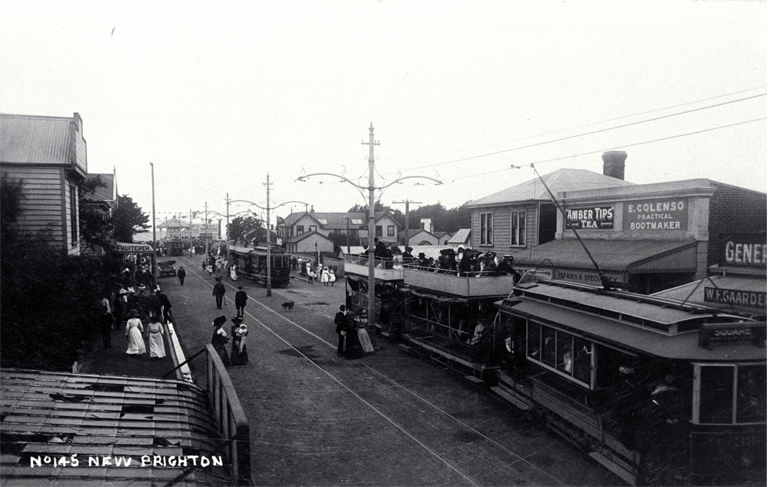 Seaview Road, New Brighton
[ca. 1910]

People are shown arriving in electric trams which were introduced in 1905. The double-deck trailers, popular for excursions, had previously been pulled by horses and steam trams and were adapted for the electric system. New Brighton was a popular excursion spot in the days before longer holidays became normal. In 1909 trams carried over 14,000 people in one day to a gala at New Brighton. The New Brighton Hotel, built in the 1870s, can be seen in the background. At the far end of the street the vague outlines of the building associated with the original New Brighton pier, built in 1894, can be seen.
File Reference CCL PhotoCD 18, IMG0021