An up-to-date dairyman's turn-out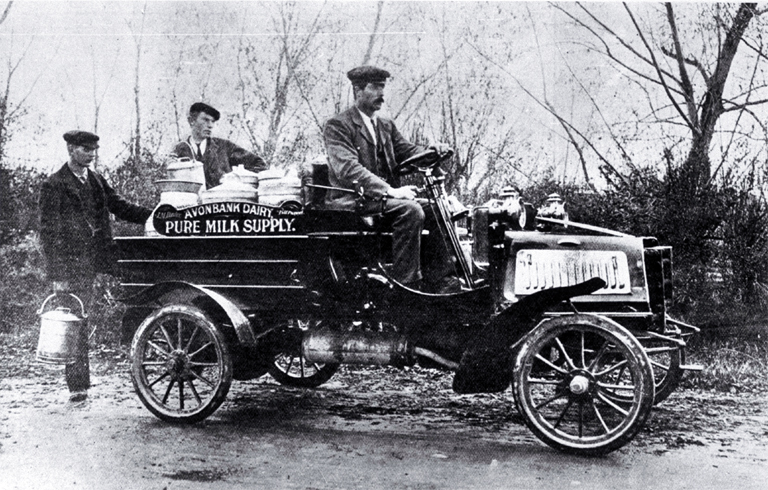 An up-to-date dairyman's turn-out
[1905]

"The illustration depicts a motor milk waggon, to be seen daily delivering milk in Christchurch and suburbs and is stated to be the first of its kind in Australasia. The waggon is fitted with an eight horsepower double cylinder petrol engine of British manufacture. The wheels are fitted with solid-rubber tyres and the springs are semi-elliptic which reduces the vibration to a minimum. The vehicle was supplied by Messrs Oates, Lowry and Co to the order of Mr J M Baxter, dairyman, Avonbank Dairy, Burwood, near Christchurch, who states it does the work of four horses"
File Reference CCL PhotoCD 8, IMG0071