Favourites 2006
The Press Christchurch Writers' Festival 2006 runs from 8 to 10 September. As part of the Festival, Christchurch City Libraries is proud to support 'What's Your Favourite', the search for Canterbury's favourite book of all-time.
Local Celebrities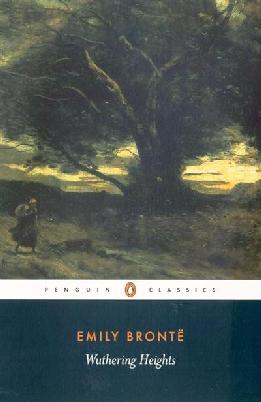 Hayley Westenra writes: "One of my favourite books, 'Wuthering Heights' by Emily Bronte, I read as part of my coursework for my British GCSE exams. This could quite easily turn one off a book, having to dissect each chapter as you went along, but for me, this actually increased my interest. Rather than skim-reading over parts of the book as can sometimes be the temptation, and in doing so, missing various sub-themes, I followed through nearly every point made by the author and found that analysing the historical context of the book and paying attention to the recurrent themes, made for compulsive and thought-provoking reading. I was drawn in by Bronte's beautiful and captivating writing style and I actually found this rather dark and moody book to be very compelling, despite its depressive undertone. I think this book is a work of art and a must-read!"
Philip King is a Christchurch booklover and bookseller whose bookshop, UBS, is the official bookseller for The Press Christchurch Writers' Festival. His favourites are Disgrace, by J.M. Coetzee, The God Boy, by Ian Cross and The Line of Beauty, by Alan Hollinghurst.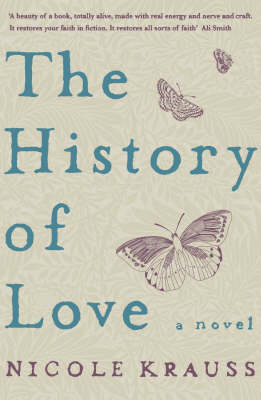 Morrin Rout is one of the programme co-ordinators for The Press Writer's Festival and has hosted book programmes on Plains F.M. and National Radio. Some of her favourite books, from "a list of thousands", are The History of Love, by Nicole Krauss, Breathing Lessons, by Anne Tyler and The Wind in the Willows, by Kenneth Graham.
Carl Nixon is a playwright and fiction writer who has also written plays for children and a novel for young adults. Carl will be part of The Press Christchurch Writers' Festival and his favourites are: Cloudstreet by Tim Winton, Regeneration by Pat Barker and A Prayer for Owen Meany by John Irving.
Karen Hay has been an influential figure in the New Zealand music scene for years and is also a prize-winning novelist who will be taking part in The Press Christchurch writers' festival. Her choices are A writer's notebook by Somerset Maugham, the Oxford English Dictionary and "any book filled with blank pages".
Rachael King is a young New Zealand author who will be featuring at The Press Christchurch Writers' Festival. Her lyrical debut novel, The Sound of Butterflies, alternates between demure Edwardian England and decadent Brazil as it follows the relationship of a young married couple at the turn of the last century. It has been described as "a powerful story of obsession and ultimately healing". Although Rachael has a whole list of favourites, these are three she came up with at random: Atonement by Ian McEwan, Oscar and Lucinda by Peter Carey and The Crow Road by Iain Banks.
Radio people's favourites
"This book has more wisdom, more warmth, more joy, more love of life and more priorities right than any other book I know... it's like an old friend ... always welcome and should be read at least once a year if only for health reasons ... in fact, especially for health reasons"
"Riding the Tour de France is a remarkable story in itself. Winning the tour (7 times) after a death-defying battle with cancer is truly inspirational. If you think you're having a bad day, pick up this book..."
"The book is centred around the middle of Sydney which is a part of the world that I really enjoy and as is always the case in books by Courtenay, it involves great characters."
"I loved this book because it was so original and quite unusual. It is so well written, one is transported back in time and it feels as though you are right there."
"As it's all about a special bond between women friends that carries on right throughout their life - it gives me faith that my girlfriends and I will be together right through the good times and bad times in our lives too!"
"It's set in Auckland and I was living there at the time and it scared me to bits. Strange people and creatures like giant slugs burrowing under the city.... and only two young kids could save it. The giant slugs and very strange Wilberforce family scared the hell out of me when I was young and I've never forgotten it."
"I loved it when it was first read to me.....and now over 20 years later, when I read it to my son he enjoys it as much.....what a masterpiece. Beautifully written and illustrated!!!!!"
Librarians' favourites
Moata from Central Library chooses Margaret Mahy's The Changeover. "I first read this book when I was a teenager," she says "and it was so refreshing to read a great novel that was based in Christchurch with people and places that were recognisable, plus it's a cracking good yarn!"
Justine at South Library puts A Voice in the Wind by Francine Rivers at the top of her list. Set in early A.D. Rome, Justine describes the book as "a gripping, well-written romantic drama not just run of the mill historical fiction, but rather a valuable work which will enrich the lives of readers. I immediately read part II of this story (in The Mark of the Lion series). A Voice in the Wind was like a breath of fresh air. It would make a fantastic movie - I laughed, cried, was totally gripped! I'd suggest you have the second book waiting when you finish the first. You won't want to wait!"
Claire at Shirley Library says her clear favourite is Bill Bryson's The Lost Continent. "I took it out of the library when planning a trip to the States 10 years ago. As well as being extremely informative, it was also the funniest book I had ever read at that time, and I still pull it and some of his other books out and re-read them periodically."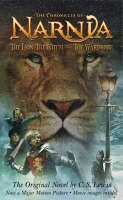 Toni from Central Library chooses C.S. Lewis's classic The Lion, the Witch and the Wardrobe, while Ben at Central says The Bible has to be at the top of the list of great books of all-time. Sara at Upper Riccarton Library gives her vote to John Irving's A Prayer for Owen Meany which she says is "beautiful, passionate, emotional, funny, touching, thought provoking."
Marie at Sumner Library has selected a book that "made me laugh out loud and encouraged me to think", Justin Paton's How to look at a painting, while Kirsten at New Brighton Library loves The Third Policeman by Flann O'Brien. "No matter how many times I read it," she says, "I find something new and intriguing, it's also the definitive book about bicycles!"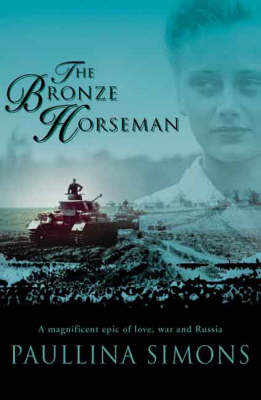 The team at Upper Riccarton all have their own favourites. Julie chooses Raymond Feist's Magician which she finds "memorable and riveting." Lynette picks Golden Compass by Philip Pullman, a "magical, enchanting journey" which she says she continued to think about it long after she'd finished the book. Belinda chooses Paullina Simons' The Bronze Horseman. It's "a can't put-down read! Fantastic!" she says.
Sponsored by