Best reads of 2007
Mister Pip by Lloyd Jones? Play Dirty by Sandra Brown? What's your favourite book of 2007?
Since 2000, we have been collecting information on what were the most popular reads for the year. We'd love to hear your recommendations to add to the 2007 list.
See also our links to lists of 2007's top books from the New Zealand Listener, Amazon, Publishers Weekly and other sources.
2007's Best Reads
See also our section on best reads for kids and teenagers
Scott Free by John Gilstrap. Lucy Andersson
Excuse my french is a really good book, it's quite old but very funny! Sophie
Hina: Portrait of a Maori Heart by Rangi Carroll. Riki Cooper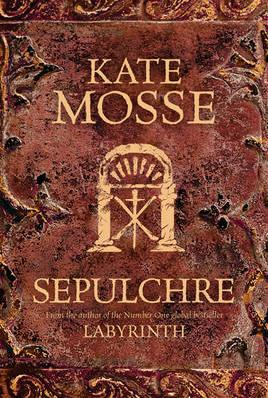 Sepulchre by Kate Mosse because it is a very exciting quest for mysterious treasure and the Merovingnan dynasty. Well written and researched. The officer's prey by Andre Cabasson - a French detective novel paralleling the Napoleonic Wars with Inspector Margont in charge of detection. Glenys Heath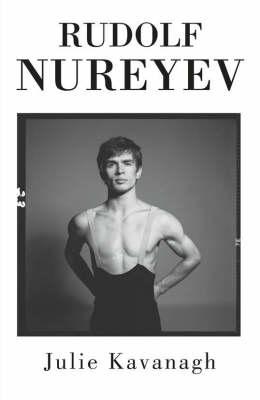 Rudolf Nureyev by Julie Kavanagh
A 700 (699 actually but who was counting?) page biography of Rudolf Nureyev - "it's had great reviews" I thought, "I'll take it home and skim through it" I thought. 699 pages and every word later I am consumed with knowing all about classical ballet, with seeing the ballets Nureyev choreographed as well as the ones he danced in, and with reading Julie Kavanagh's book about Frederick Ashton. This is biography at its best; Kavanagh has done the research but there is no sense of that dogged determination to include every hard-won fact that can make the most fascinating life boring. She also manages the tricky balance between hagiography and hatchet job. Kavanagh does not flinch from the monstrous aspects of Nureyev's personality, and there were plenty, but the charm comes through as well. A real highlight of 2007's reading.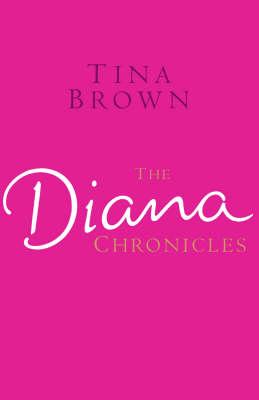 The Diana Chronicles by Tina Brown.
Guilty of taking a prurient interest in her life while she still had one, and even after her death unable to let any piece of trash on the unfortunate woman, however meritless, pass unexamined (The housekeeper's story? - yes, even that) I was sure that the hot pink covers of The Diana Chronicles would not contain anything I didn't already know. And they didn't, but the tired old facts are marshalled with a masterly touch by Tina Brown and I was enthralled all over again by the tragic inevitability of it all. This one has the lot, you need never read another (until the next one comes along).
The Mistress's Daughter by A.M. Homes
Homes is a fine novelist so it was to be expected that her memoir of being discovered by her birth mother would be well-written but it is more than that. Such a clear-eyed and unflinching look at how we define ourselves through our families is rare, but what I found truly astonishing is her frankness about her own feelings no matter how they might appear to others. Robyn, Popular Team, Central Library
Angels and Demons by Dan Brown. I really enjoyed this book. Not only is a thrilling and exciting read, but it also contains true historical facts about the city that Professor Robert Langdon is in. I won't give too much away, however I recommend this book wholeheartedly! Alexandria Pope-Dando
Slave- a sad but true biography about a girl who grew up in a nice Sudanese village with her family only to be captured and taken into the slave trade. A great book. Aqua Wilkes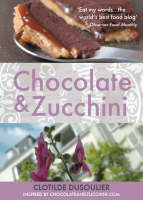 I liked Daniel Alarcon's Lost City Radio and Haruki Murakami's After Dark. Two new cookbooks were as enjoyable as anything else I read this year: Vegetable Harvest by Patricia Wells - delicious and inspiring - and Chocolate & Zucchini, by Clotilde Dusoulier - based on Clotilde's blog of the same name, it stands alone (ie, you don't need to read her blog to enjoy the insights and recipes collected here). Rebecca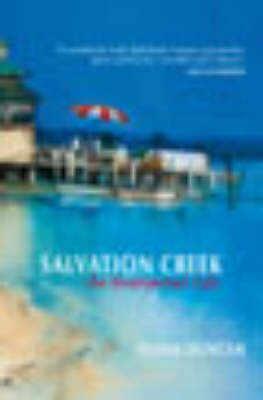 Susan Duncan's Salvation Creek has to be the most centred, uplifting, valuable read of a lifetime - not just because of her breast cancer but the wonderful life, joy and experiences she has as a result. Fabulous descriptions of the Australian bush, animal antics and personalities of all flavours. Just fantastic. Sherryl Matheson
Water for elephants - Sara Gruen, The memory keepers daughter - Kim Edwards, The virgin of small plains - Nancy Pickard, The island - Victoria Hislop, Constance - Rosie Thomas, On Chesil Beach - Ian McEwan, Notes from an exhibition - Patrick Gale, Songs without words - Ann Packer, The girls - Lori Lansens. Anita Lewis
Mr Pip by Lloyd Jones (NZ), The Thirteenth Tale by Diane Setterfield, A thousand splendid suns by Khaled Hosseini, Secret of lost things by Sheridan Hay, Ocean roads by James George (NZ), The invention of Hugo Cabret by Brian Selznik. Lee
The Historian by Elizabeth Kostova. A fascinating read - A historian and his daughter following the trail of Vlad Tepes or Dracula. Parts of the book were a little slow but it's the fiction book that stood out for me this year. Judi Kercher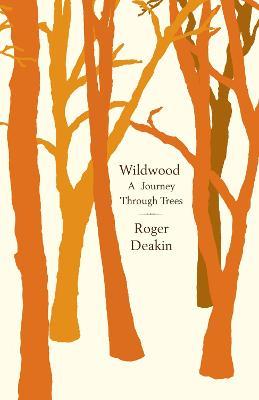 Wildwood by Roger Deakin. A beautifully written account of the author's love for the trees and the woodlore and crafts of Britain. Uncommon Reader by Alan Bennett. The Queen becomes a passionate reader when she stumbles across the Westminster Mobile Library parked behind the palace.The consequences are funny and unforeseen. Exit music by Ian Rankin. Rankin writes an end to his Rebus series in typically fine style.The life and times of James Walter Chapman-Taylor is currently sitting on the coffee table at home - it needs a table as it is such a large book beautifully produced and full of fascinating plans and photographs of the houses of this pioneering New Zealand architect. Marion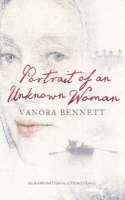 Portrait of an Unknown Woman by Vanora Bennett. A fascinating insight into Thomas More's family and the link with Holbein, the (becoming) famous painter. People who enjoy looking at paintings will find this very enlightening while they google back and forth to the paintings mentioned in the book. Leith McMurray
Ghost by Robert Harris, Pompeii by Robert Harris Sheila Taylor
Archangel by Robert Harris Derek Taylor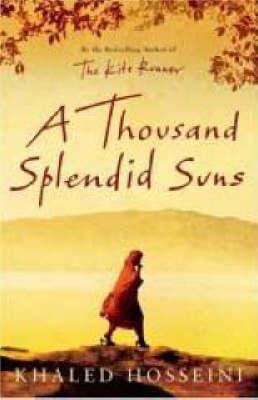 A Thousand Splendid Suns by Khaled Hosseini Evelyn Osborne
Terry Goodkind is an awesome writer, his Sword of Truth series is fantastic, I was so impressed I went out and bought the whole series I am just waiting on the final book being released this month. Maureen Graham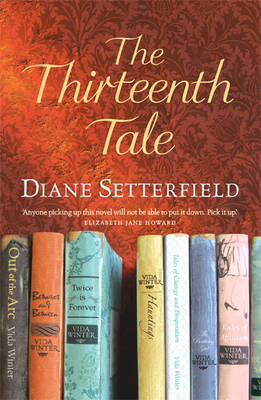 The Thirteenth Tale by Diane Setterfield Briar White
I love Jodi Picoult's My sister's keeper it's the best because it tells it like it is and is so heartwarming. Good read. feme
Just listened to Sixty Lights by Gail Jones. Amazingly beautiful language. Susan Butler
Before I Die by Jenny Downham Michelle Phillips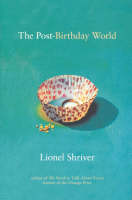 Post Birthday World by Lionel Shriver. I had high hopes after reading We need to talk about Kevin, and although this book is very different I wasn't disappointed. the book is made up with two parallel stories. A kiss in one leads to a full blown affair and all the ramifications that has, and in the other the kiss remains elusive, but has lasting effects on a marriage. Lionel Shriver's characters are never straight forward, there is no right or wrong, there is no good or bad (although they all exhibit dreadful behaviour at times) I guess they are just human and that's what makes this book so interesting.
Blood of Flowers by Anita Amirrezvani. This book is set in 17th century Persia and follows the life of a young woman carpet maker. What made this book special for me was the depiction of colour, taste, and the smells of Persia. I could picture places the author described and felt quite transported. Great holiday reading! Jane
I absolutely love Harry Horse's Little Rabbit books, including the latest Little Rabbit's New Baby, though I haven't tried them out on any 'real' children (ie only myself). Lucette Hindin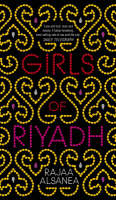 I found Girls of Riyadh by Rajaa Alsanea very interesting. It presents a fascinating insight into what hides behind the veil: the tension between the forces of modernity and tradition which permeates the lives of upper-class Saudi women. Not surprisingly, the book has been banned in Saudi Arabia.
Another book which I enjoyed this year, and which has also been the object of much debate in the Middle East, is The Yacoubian Building by Alaa Al Aswany, which narrates the lives of the residents of the eponymous building in downtown Cairo. Corruption,adultery, homosexuality, religious extremism: what else could you ask for? Vanessa
The Boy in the Striped Pyjamas by John Boyle. Very touching. Vanessa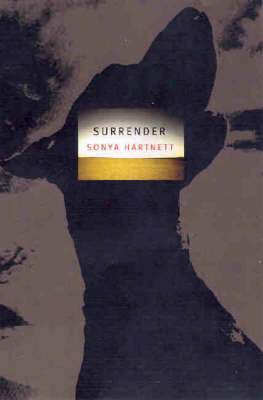 Surrender by Sonya Harnett. It dealt with a deeply disturbing topic but was written so well that you were able to stick with it despite the horror that kept emerging. Normally I wouldn't choose to read this genre, but I might dip my toe in again once I come out from under the covers! Kathy
Extremely Loud and Incredibly Close by Jonathan Safran Foer was a wonderful read. A very unique experience of an amazing young boys' journey. Allison Page
Doomsday Book by Connie Willis Sarah
One of my favourite series came to an end this year. The Sons of Heaven is the last of the amazing Kage Baker's Novels of the Company, and it was a rich and satifsying climax (unlike the final of The Sopranos ...). Gold by Dan Rhodes was funny and quirky and moving. The graphic novel series Y: The last man and Ex Machina have kept me hanging out for more. An unexpected find was Undressing Emmanuelle by Sylvia Kristel. She has an unusual poetic writing style. An earlier sex symbol's story is told in The Hottentot Venus: The Life and Death of Saartjie Baartman. Imperial Life in the emerald city: inside Iraq's green zone has deserved all the awards attention it has garnered - it's utterly riveting. And finally I'd recommend They call me naughty Lola to anyone who wants to laugh out loud. It brings together personal ads from The London Review of Books:
'I like my women the way I like my kebab. Found by surprise after a drunken night out and covered in too much tahini. Before long I'll have discarded you on the pavement of life, but until then you're the perfect complement to a perfect evening. Man, 32, rarely produces winning metaphors.'
Best reads for kids and teenagers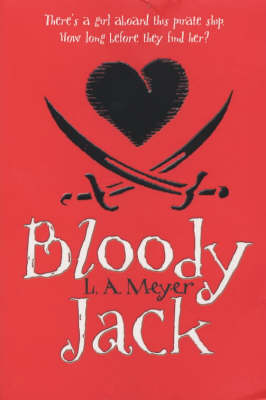 The Sweet Far Thing - third in a trilogy, very interesting, funny, truly a good read. Maximum Ride - James Patterson, for teenagers, pretty awesome if your into sci-fi. Bloody Jack - a bit of a younger read, though as the books go on they get more and more mature - very involving. Twilight - INCREDIBLE. Truly captivating. Tomorrow When the War Began. Awesome. A book for just abut any preference. Amazing. Noughts and Crosses. Good. Very good. It goes on to a trilogy, the last two are a tad disappointing, none can top the first. Gabby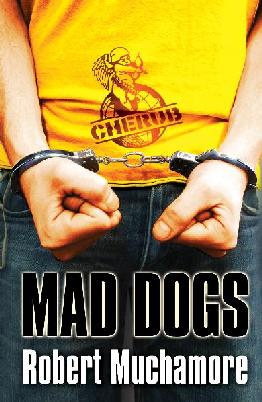 My favourite books from 2007 are the Cherub series. Ben
Cherub Mad Dogs the best so far. Great 4 people that love Alex Rider. Kieran
Dreamhunter and Dreamquake (sequel) were great books written by a talented NZ author. I loved them! Anna Linton
The spy girl books! Most recently I read the third one and it was awesome. It way outlived its predecessors and they already were great! The spy girl books are about Jazmin Dawson, a normal teenager apart from the fact that her mother works in the CIA. They are really great and a must read for anyone the loves mysteries!!! Anna Linton
Hero, by Perry Moore, is very imaginative and has a great storyline. Thom is a teenager who lives with his father, a disgreced superhero, after his mother disappears one night. Then, upon discovering that he has healing powers, Thom finds out the truth about his family and sets out to accomplish his dream - to become a member of the elite superhero team, The League. Holly Jamieson
Harry Potter. Lisa Collins
The best book of 2007, actually the best book ever, is Harry Potter and the Deathly Hallows. It was filled with fantasy, action and romance. The perfect book. I have read it four times, and unlike most books, it grows better and better with each reading :) Sarah
I recomend Anthony Horowitz's Alex Rider series beacause they're full of action and have a great story line. Philip (11)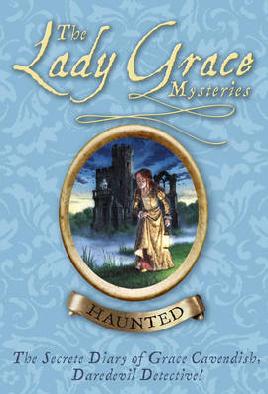 The Lady Grace Mysteries. I LOVE these books!!! they are set in Elizabethen times and are about a teenaged girl who is a maid of honour for Queen Elizabeth the First. Although you learn a lot they are really easy to read. The whole series titles go in alphabetical order from A (Assassin) to H ( haunted). They are really good and I highly recommend them. Sofia of Napier
Uglies, Pretties and Specials by Scott Westerfeld. An amazing trilogy! Lara
I love mostly all the books written by Judy Blume and Melissa Morgan.They're just my kinda books. femi
My favourite book is the Dragon ball z. I like it becuse it has lots of action. Jeremy Koh
William Taylor is a good writer and a lot of students are into his books, I have a lot of interest but I don't actually read a lot of them ( I do like Paul Jennings and Margaret Mahy is a good one too! Cassey Penny
Finding Cassie Crazy by Jaclyn Moriarty. Kelly Hay
My favourite book of 2007 is the final Harry Potter book number 7. Melissa Falkiner
Harry Potter and the Deathly Hallows was by far the best book of 07! I loved every second of it!!!
My favourite book in 2007 was Cathy Cassidy's Sundae Girl or Lucky Star! both of these books showed what a teenage girl goes though. Danielle Weeks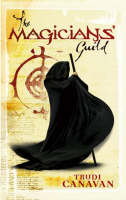 The Magician's Guild Series, a trilogy. Brilliant fantasy book, great until the last minute. A huge twist in the end which either makes you hate the series or love them. An awesome series for those who love fantasy books! Yan Zhou
Harry Potter. dylan a.k.a wylie since 1982
Lady Knight is a great story of bravery and being something you want to be Tamora Pierce is a great author who really makes her books life like. Katie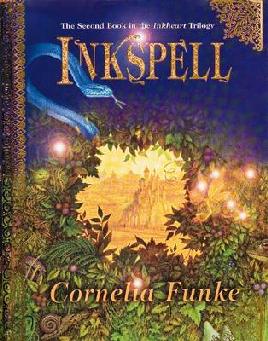 Inkspell by Cornelia Funke. Laura Small
The Island. Ethan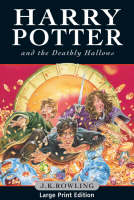 I was so relieved that Harry Potter and the Deathly Hallows by J. K. Rowling lived up to my expectations! I enjoyed every moment (even the long periods in the forest which so many people have decried). Pretty much all the loose ends were tied up, which I think was no mean feat. And Harry lives! Vanessa
Just disgusting by Andy Griffiths - this book is so so so hilarious. Olivia Podmore
In my opinion, the best book I've read this year is Percy Jackson and the Titan's curse. J.L.
My favourite books of the year are The tiara club book series. They are just so girly and full of excitement. I cannot wait for the new ones about Emerald Castle and they are not on the catalogue yet! The tiara club books so RULE IN MY MIND!!!!! Elaine Koh
I like Rainbow magic, The Tiara club, Clarice Bean, Go Girl! and Geronimo Stilton books. They are so cool and they are the best, especially the Go Girl!s Elaine
The Tomorrow Series & The Ellie Chronicles by John Marsden, Maximum Ride Series by James Patterson Kitty
I absolutely love Harry Horse's Little Rabbit books, including the latest Little Rabbit's New Baby, though I haven't tried them out on any 'real' children (ie only myself). Lucette Hindin
Other 2007 best book lists