Best reads of 2008
What's your favourite book of 2008? The White Tiger by Aravind Adiga? Rita Angus: an artist's life by Jill Trevelyan?
Since 2000, we have been collecting information on what were the most popular reads for the year. We'd love to hear your recommendations to add to the 2008 list.
See also our links to more lists of 2008's top books
2008's Best Reads
Unaccustomed earth, by Jhumpa Lahiri
A superb collection of stories that will surpise you and maybe haunt you.
Rebecca
The art of racing in the rain by Garth Stein
Susan Butler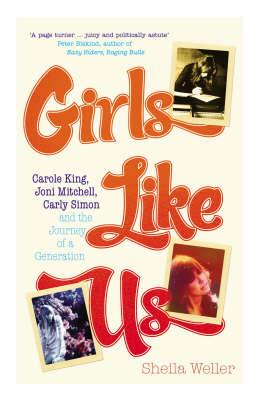 To say that Cost by Roxana Robinson is the story of a heroin addict and his family is to render it so much smaller than the reality of its scope and skill. It's really about being a member of a family; a parent and a child, a wife and a husband. Although I shudder to think of the research Robinson must have done into the realities of heroin addiction - my skin crawled.
As a sad old fan of Joni Mitchell I loved Girls like us: Carole King, Joni Mitchell, Carly Simon and the journey of a generation by Sheila Waller, mostly for the details about Mitchell but Simon and King were pretty interesting too.
Anyone who has ever been a fan should read Freddie and me: a coming of age (Bohemian) rhapsody by Mike Dawson. It's a wonderful graphic novel about loving Queen and in a fairly incidental way Wham! and it has sent back back into the joys of Careless whisper, Club Tropicana and Wake me up before you go-go. Which can't be bad.
Robyn Stewart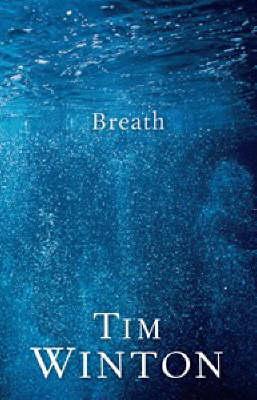 Tim Winton's Breath. I've never surfed, but this makes me feel like I have. You can smell the sea and feel the lift of the waves.
Lynne
The life and death of Laura Friday and of Pavarotti, her parrot David Murphy.
A rollicking tale of love and deception set in a fiction small provincial New Zealand town. A light enjoyable fast moving story of a naive young journalist and would be author as he navigates the world of publishing and a series of relationships with women on the make.
The 10 pm question Kate De Goldi.
A sensitive novel New Zealand novel centering on twelve-year-old Frankie Parsons as he struggles to make sense of his changing view of his family and his place in it. Sydney the new arrival at school is the catalyst to his changing view of the world, this new relationship sees him drawn away from his closest friend Gigs and challenges his views on family and his perceptions of mental health. Would appeal to readers who enjoyed The curious incident of the dog in the night-time by Mark Haddon.
Darryl Barnaby
Cosmic by Frank Cottrell Boyce was a great hit with all our family. It's about a 12 year old boy who is extremely tall and keeps being mistaken for an adult. Hilarious things happen, and also quite serious things happen too. Like being lost in space! Funny and insightful about families, especially about dads, it's my favourite children's novel this year.
Tales from Outer Suburbia by Shaun Tan is a beautiful, touching, awe-inspiring collection of more than a dozen tales told visually and verbally, with sensitivity and humour. For anyone from 9 to 99.
Helen O'Carroll
Beyond Nab End William Woodruff. Mr Pip Lloyd Jones. The Road House Rose Tremain. The Rabbi's Daughter Riva Mann. (My first pick) The Lonely Passion of Judith Hearne Brain Moore. Roosters I have Known Steve Braunais. Almost Friends Phillip Gulley. Bombay Anna Susan Morgan. The Many Lives and Loves of Daisy Bates Susanna de Vries. The White Tiger Aravind Adiga. The Uncommon Reader Allan Bennett.
George Sweet
I am really enjoying The Cat Who...series by Lilian Jackson Braun. If you like a mystery with a bit of humour and two adorable Siamese cats then this is the series for you. It follows the fortunes of Jim Qwilleran and his two Siamese, Koko and Yum Yum as they solve mysterious happenings in Moose County, 400 miles North of everywhere. The books tend to repeat information but as they can be read individually as well as in sequence, this is not too much of a problem.
Stella, Customer Welcome
The Guernsey Literary & Potato Peel Society by Mary Ann Shaffer, Breath by Tim Winton, Vanilla Beans and Brodo: a real life in the hills of Tuscany by Isabella Dusi.
Kaye Matthews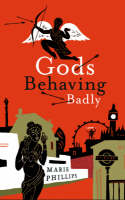 I feel like a bit of a suck-up but I'm agreeing with everyone else's picks…
I borrowed Death, Duck and the Tulip by Wolf Erlbruch to read to my son and then could barely finish it as I was snivelling so much.
Petropolis by Anya Ulinich was funny, strange and again tear-jearkingly good.
I discovered Peter Temple and enjoyed all his thrillers featuring lawyer Jack Irish, they can be a tad formulaic but are still well ahead of the pack. The Broken Shore also by Temple is outstanding. None of these titles made me cry, hurrah!!
Gods Behaving Badly by Marie Phillips, is fantastic, lots of sweary dialogue and full of comedic twists and turns. No tears except through laughter. A triumph.
Joyce Fraser, Popular Team, Central Library
Trust me I'm a Junior Doctor - Max Pemberton. A fantastic summer read, very very funny. Will have you laughing out loud and will invoke strange looks from those sat next to you. I live with a junior doctor and recognised all the trials and tribulations described in this book. It helps the lay man to understand just how difficult a job being a Doctor really is, this should form part of the curriculum for any aspiring Doctor to ensure that they fully understand what they are letting themselves in for!
Sonia Pollard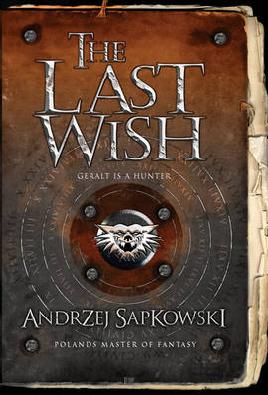 Last Wish by Andrzej Sapkowski is a great fantasy read!
Michelle
Murder Most Fab by Julian Clary
Anita Doctolero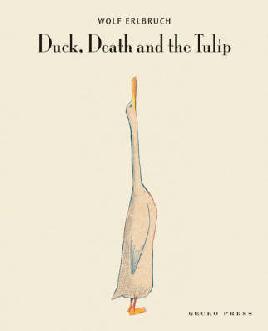 Duck, Death and the Tulip by Wolf Erlbruch
This book is aesthetically pleasing and, for me, emotionally troubling. In the library's Younger Fiction Special Situations collection, it deals with death in a sparse, poignant, 'happens every day' sort of way. So beautiful and so sad and yet so matter of fact.
I love it and I hate it and now I am going to buy my own copy so it can continue to haunt and perplex me.
Bandit Roads by Richard Grant firmly puts Mexico into the list of "must not see" places. He travels around forgotten parts of the country where he's liable to be shot by pimps, drug dealers or crime lords merely because he's a stranger or because they need to test their new gun. Horrifically fascinating
Mark
The Forgotten Garden by Kate Morton
This beautifully written story follows a woman and her quest for her identity. Upon her grandmother's death, she discovers that her grandmother was a foundling - found on the docks of Australia after a ship had landed from England around 1913. The story follows three woman from three generations - the grandmother (Nell) as she undertakes her own search for her identity in the 70s and the mysterious lady known as "the authoress" in the 1900s who holds the key to the family secrets. Interspersed with poetic language and eloquently written fairy tales, this is enchanting, enthralling and haunting. Please do yourself a favour. Read it.
Angela K-S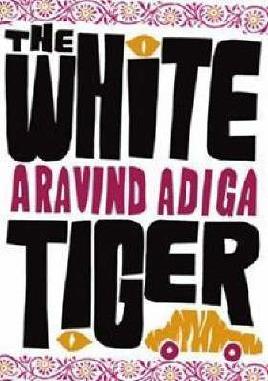 I thought the Booker Prize winner White tiger was the book of the year. Another novel on the shortlist, Steve Toltz's A fraction of the whole was a fantastically energetic read and showed great promise but he did go on a bit and the book needed a severe editing.
Vincent Lam's Bloodletting and miraculous cures was a find: an entertaining and cleverly done account of life in a hospital.
Tim Winton's Breath is very readable but I couldn't really believe in the premise: small town Aussie boy gets caught up with tiresome American couple who are into dangerous sex. It was a long way from Home and away.
Patrick McGrath is one of the grimmer novelists: some of his novels have been made into films with varying success. His latest, Trauma, is a downbeat tale of a psychiatrist who can't heal himself: his messy relationships with women are the focus of the book and naturally there are dark family secrets. You want to tell him to give it up and get a real job yet the book is very readable and you are hooked till the end.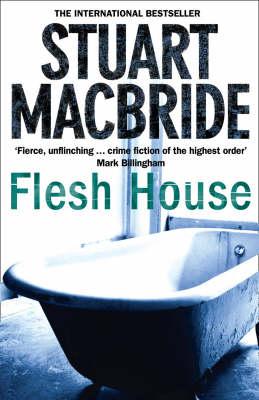 I also read mysteries but have got fed up with the genre now that everyone is writing them and all these romantic suspense writers crowd the field, not to mention the barely literate storytellers like James Patterson. Best of the more gruesome is Scotland's Stuart MacBride whose latest, Flesh house is a highly readable jaunt through the grubbier parts of Aberdeen and the body count is high. I discovered an excellent Swedish author, Asa Larsson, whose thrillers are dark tales of murder in remote icy countryside. More conventional was the latest P.D. James which is beautifully written and strongly in the tradition of the conventional English mystery.
I do try to read a classic or two a year and this year read The spoils of Poynton by Henry James which, like much of his work, is elegantly written (in sentences so long they are more like paragraphs)and a lot of carry on about not a lot. I also got round to reading To kill a mockingbird which I thought was wonderful and discovered the work of Richard Yates. He is a novelist who wasn't particularly honoured in his own time but he's now been republished by Vintage Press and early next year the film version of his Revolutionary Road comes out. I loved this novel and also A good school, set in a private school, and Eleven kinds of loneliness, a terrific collection of short stories. His work focuses on the American middle class and the sour side of the American Dream. It isn't upbeat but it is sympathetic and totally believable and I'd recommend his books to anyone.
Philip, Library Content, Sydenham
Non-fiction: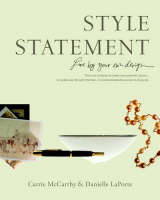 Style statement : live by your own design by Carrie McCarthy & Danielle LaPorte ; photographs by Gregory Crow. Quirky way to evaluate your life, find your 'style statement' and apply it to all areas of your life.
Domiknitrix : whip your knitting into shape by Jennifer Stafford. Great way to inspire your inner bad girl with knitting from the dark side.
Megan, Library Content, Sydenham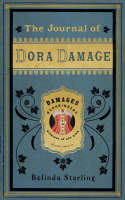 The Journal of Dora Damage by Belinda Starling - brilliant story, glorious heroine, and lots of naughty but educational (so that's ok) bits about the history of pornography.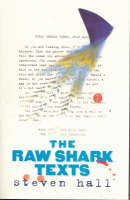 The Raw Shark Texts by Steven Hall - what's not to like about a book that uses words to make pictures! And involves underground mazes built from paper, amnesiac romance, trips to Italy, and a menacing villain to rival Jaws! Plus the title makes me smile.
Alcatraz versus the evil librarians by Brandon Sanderson - very funny, very very silly book for teens (and immature grownups), made me ROFL.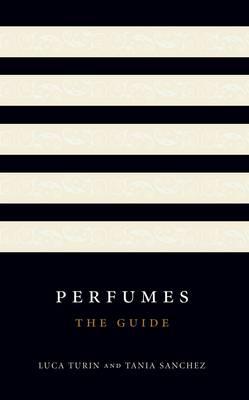 There are a bunch of good books to come in 2008 (I have high hopes for both Peter Ackroyd and Michel Faber) but so far here's the ones that have stuck with me. Fiction wise it's The Carhullan Army by Sarah Hall and The Brief Wondrous Life of Oscar Wao by Junot Diaz. The books couldn't be more different - a British dystopian watery world of military spareness, and a Dominican American tragi-comedy. But wow, both are utterly absorbing, unputdownable.
Both writers were at the Auckland Writers and Readers Festival.
Non-fiction - I laughed my head off to Bonk: The curious coupling of science and sex by Mary Roach. It's as naughty and smart as the title suggests.
But my book of the year is Perfumes: the guide - Luca Turin and Tania Sanchez. This book is so essential I bought my own copy, and it's not going on the bookshelf because I look at it too often for that.
Donna, Online Services, Central Library
2008 best book lists
Notable Children's Books of 2008 - New York Times
The Telegraph Christmas books - Biography, Celebrity, Classical music, Economics, Food, History, Humour, Knowledge, Journalism, Lifestyle, Photography, Politics, Pop music, Sport
A Year in Reading 2008 The Millions
You may also like to try