Highlights, lowlights and other lights of 2009
If you want to share your picks of the year's highlights (or lowlights), visit our blog.
Philip Tew, Selection and Access Librarian, shares his bests, worsts, and gives an insider's view on publishing trends.
Best Novel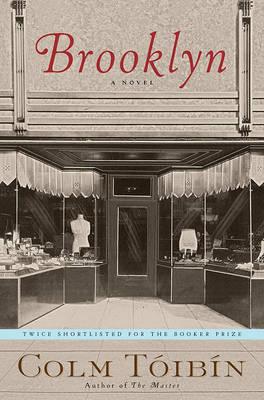 Colm Toibin's Brooklyn. I was disappointed that this one didn't end up on the ManBooker shortlist. It's a very deceptive novel and a number of people didn't find it either dramatic or powerful enough. Of course it isn't but as a picture of what it is like to emigrate and feel the pull of home at the same time as the pull of the world is so beautifully done (and it is, after all, the experience of so many of the Irish) that it has a classic feel to it.
Other novels that made a big impression on me were Jed Mercurio's American adulterer, a novel about JFK; Charles Chadwick's A chance acquaintance, the story of a friendship that develops between a woman with an unfortunate appearance and a man just out of jail: a novel that is quite touching and likeable without descending into sentimentality; Justin Cartwright's To heaven by water, about a man whose life changes unexpectedly after the death of his wife; Valerie Martin's The confessions of Edward Day, an intriguing story with a slight Mr Ripley element about two actors; Sara Paretsky's Hardball, with the wonderful V.I. Warshawski up to her ears in Chicago's political and police corruption; Richard Russo's That old Cape magic, maybe not his best novel but very likeable and funny and filled with acute observation on family lives; Jess Walter's The financial lives of the poets, an acute take on the American Dream as it exists today through the story of a couple who get into financial strife. It might sound grim but it is also one of the funniest books of the year.
Best first novels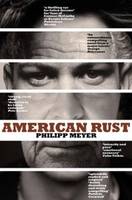 Philipp Meyer's American rust which has the intensity and fast pace of a thriller in its story of what happens to people in a town where the industry has gone, people are on welfare and hope is fading. Charles Elton's novel Mr Toppit didn't quite get the attention that the publishers had hoped for but it was still a great read: a tale rather like the real Christopher Robin's in that it's about a boy immortalised in his father's children's books and how he copes with life, especially after an American fan turns the books into an international phenomenon.
The best English debut for me was Ross Raisin's God's own country which is about a misfit boy who grows up on a family farm in Yorkshire and forms a relationship with an unhappy teenage girl whose parents have moved to the area from the city. Beautifully written, sinister and yet touching, and a great sense of place.
The best new thriller I read was Loser's town by Daniel Depp. He's the half brother of the more famous Depp and his novel is set in a venal Hollywood where a private eye has to sort out the messy life of an A-list star.
Best Biography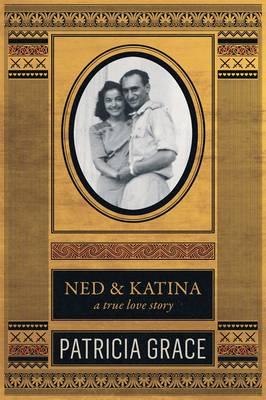 I'd have to go for two titles here: Patricia Grace's wonderful book Ned and Katina: a love story and Alan Bennett's A life like other people's. I know that the latter was an elongated version of his family stories from a previous book but this was the most touching and revealing book I have read in ages and it is one I could easily read again.
Best new library service
Our library having Overdrive, a product which opens up the talking book field to many more titles, allowing customers to download an excellent selection of books to their computers, MP3 players and IPods.
Best literary adaptation
The BBC adaptations of Hardy's Tess of the D'Urbervilles and Dickens's Little Dorrit, unfortunately on a Sky Channel as in better days these would have been on Sunday nights on TV1 but ratings dictate that only movies everyone has already seen and adaptations of books by the likes of Martina Cole can possibly be shown on a Sunday night. Fortunately the library has the Tess series (way better than Polanski's version where Polanski's paramour of the time Nastassia Kinski didn't really look like a naïve Dorset farm girl) on DVD and should get Little Dorrit sometime in the future.
Worst literary adaptation
I haven't seen anything that bad but Elizabeth Knox and a score of reviewers have not been happy about what happened to The vintner's luck. Advance reviews for The lovely bones don't bode well: Variety said that Peter Jackson overdid the heaven scenes which I thought he would anyway.
Most overworked trends
Doesn't it have to be vampires and zombies? The vampire trend might make the granddaddy of all bloodsucker scribes, Bram Stoker, either turn in his grave or wish that he'd been around for a bit of the action. The most successful writers of vampire fiction are Stephenie Meyer and Charlaine Harris. It's interesting that these vampiric yarns come from American churchgoing ladies; Meyer is a Mormon and Harris a senior warden at her local Episcopal Church. With Meyer, it's been said that the appeal is the tease without the sex.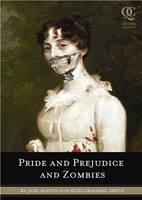 Zombies have raised their profile and, who knows, they may take over from vampires. Their only drawback is that they are a messier bunch than vampires and they are ideal for the blood and guts crowd but they aren't terribly romantic.
And what about Jane?
What about poor old Jane Austen who not only has been repackaged in paperback in the style of Harlequin romances but has had endless sequels to virtually all of her novels, some by reputable writers and some by others who see her originals as light Regency romances with none of the wit, satire and moral strength that have made the originals what they are. This year saw Pride and prejudice and zombies and Sense and sensibility and sea monsters. At least they were original and clever and I think Seth Grahame-Smith is shrewd enough to move on: his next one is Abraham Lincoln vampire hunter.
Most overhyped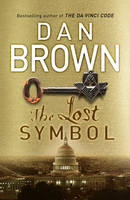 Has to be Dan Brown's The lost symbol. This was going to stick it to the Freemasons in the same way his last title gave it to the Catholics and Opus Dei. Naturally the book sold and sold and sold but it didn't blast Freemasonry out of the water and actually didn't seem to offend anyone (except all those writers who wrote much better books that didn't sell as well).
Most undeserved success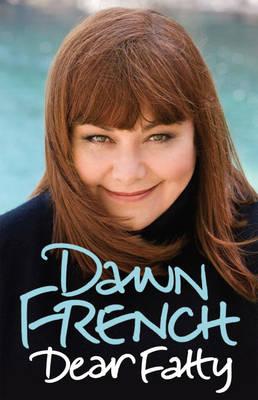 It would be too easy to throw James Patterson, Nora Roberts and Dan Brown in here but that is just too obvious. One of the most reserved books of the year in the library has been Dear Fatty by Dawn French. I am not sure if lots of people loved this book but I found it pretty tiresome and I hadn't expected Dawn to be such a luvvie.
I was surprised recently when a library colleague didn't know what a luvvie is. It's a term for a theatrical type (usually actor) who talks in superlatives ("darling" everyone) and endearments and is over the top about the importance of their profession as the pinnacle of human achievement. Luvvies come in all shapes and sizes: the Roman Polanski affair highlights protective luvvieism as Whoopi Goldberg pronounced "It's not rape rape," for example. Was it Ms Cushion or someone else at the Oscars who, after watching clips of actors emoting, told us that actors "give and give until they can give more." Whaaaaaaaaaat? Surely, given their grotesque fees, they get and get more than give and give!
Anyway, getting back to Dawn, her book is told in letters to friends and colleagues and the gush level was too much for me.
Strangest phenomena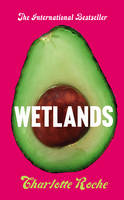 You can't help but wonder why the Charlotte Roche novel Wetlands has been at the top of the German bestseller list on and off for over a year. What is it about haemorrhoids and bodily functions that has so grabbed the German readers? Extraordinarily preparations are being made as we speak for a film version of the novel. Will this be the movie where haemorrhoids come shyly out of the closet (so to speak)?
And why do the Spanish people fall so heavily for The secret? English speaking nations were just as enraptured by this but they got over it in time yet Spanish readers seem to have clutched it to their collective bosom.
Even though America heads the world in books of simplistic advice packaged as life changing events, you might wonder how a book as cornball and clichéd as Act like a lady, think like a man got people all excited.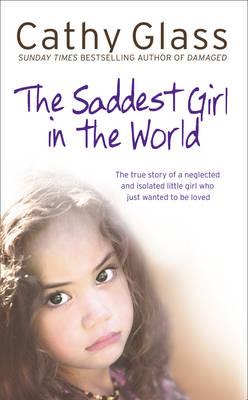 The British seem to like their television personalities and that is why books like Ooh what a lovely pair by Ant and Dec (think yourself lucky if you've never seen them) and My shit life so far by Frankie Boyle (a Scottish comedian) did so well. The British too seem to be slow to farewell the misery memoir and the success of titles like I did tell, I did, Mummy knew and The saddest girl in the world show that a dead horse can still be flogged.