Best reads of 2010
What books have you loved this year? The following lists bring together the cream of the crop of 2010's books - from the picks of our staff and customers, to the lists published by magazines, newspapers and booksellers.
Since 2000, we have been collecting information on what were the most popular reads for the year.
2010's best reads
Here is a listing of favourite books read this year by Christchurch City Libraries staff and customers.
Wendy's top 3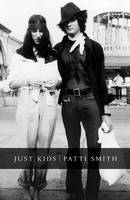 Just kids by Patti Smith. I was totally captured by this on a plane to Europe. Such a fascinating relationship between Robert Mapplethorpe and Patti Smith told without ego. Very beautiful.
Brooklyn by Colm Toibin. Wonderful story of a young woman torn between two men and two countries — based on a true story apparently.  
This is How by M.J. Hyland.  I couldn't put this one down. The writing is deceptively simple. "This is How is an unflinching, absorbing, morally complex portrait of one life suddenly and terribly awry." One of those which stays with you long after the final page.
Bronnypop's Best of 2010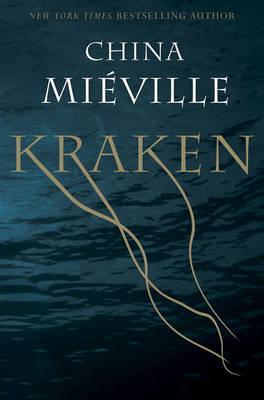 Kraken: an anatomy by China Mieville
Best. Book. Ever.
Starts off deceptively simple, but lures you in deeper with every page, adding layers and layers of mystery and thriller and apocalyptically dark urban fantasy horror. And no, I'm not telling you anything else, or it will spoil the fun!
Dark Echo by Francis Cottam
A wealthy businessman buys a yacht with a dark past, and his son and partner find themselves drawn into a web of mystery, madness and evil, as they try to unravel the history behind the boat and its previous owners. This is a beautifully told and haunting tale, with heaps of history as well as goosebump-y atmosphere.
Locke & Key series, by Joe Hill
One of my favourite graphic novel series of the last few years, by the son of Stephen King. Great characters, great illustrations, and a really well-written storyline. Not for kids, though …
Honourable mentions: Terry Pratchett's final Tiffany book I shall wear midnight, Brian Katcher's Almost perfect, Kick Ass by Mark Millar, and Dan Rhodes' Little hands clapping.
Philip's top three
The privileges Jonathan Dee
Union Atlantic Adam Haslett
Settlers' Creek Carl Nixon
The first two novels are about America now in terms of the world of moneymaking and high living and how it whittles away integrity. The last novel is a terrific New Zealand novel which is about grieiving, family and race relations and is also about how we live now. None contain vampires, serial killers, zombies or fallen angels.
Philip, Christchurch City Libraries
Jane's top three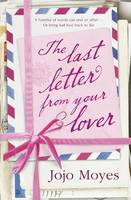 Bit of a lean year for me. Enjoyed The Privileges by Jonathan Dee, and two very different books on memory loss after an accident; The last letter from your lover by JoJo Moyes and Foolish Mortals by Jennifer Johnston. The Privileges is unapologetic in its portrayal of new wealth in America, with a rather nasty but engrossing couple who accumulate money as a God given right. Their sense of righteousness leaves you gasping.
Jennifer Johnston has always been a favourite author of mine and she doesn't disappoint with Foolish Mortals. Henry is recovering from a car crash that killed his second wife - however he has no memory of her or what happened. Joined by a cast including an estranged child, and ex wife, senile mother and a mysterious male lover, it all gets very complicated, but thoroughly enjoyable.
Some could condemn JoJo Moyes to a fate worse than death and call her writing chick lit, however chick lit or not I have enjoyed all her books. Again dealing with memory loss, Jennifer wakes up in hospital after a car accident. She can't remember anything — her husband, her friends, who she used to be. And then, when she returns home, she uncovers a hidden letter, and begins to remember the lover she was willing to risk everything for. An interesting parallel present day story combines to make this book both romantic and mysterious. It would be great summer holiday reading.
Jane, Christchurch City Libraries
Megan's top three
The Heir of Night Helen Lowe. Wow. New Zealand author hits the international big time. First book of the quartet — can't wait for the others.
The immortal life of Henrietta Lacks Rebecca Skloot. Compelled and outraged, this book about the immortal cells of HeLa left me gobsmacked at the scientific community and the injustice of a family left to fight for their mother's biological heritage
The Passage Justin Cronin. Best grown-up vampire story I've read in a long time. Kept me riveted to the last page.
Donna's top five
Marion's top five
More favourites
Sins of the father by Fleur Beale

Provides a fascinating insider's account of the Cooperite sect - brutally honest but understanding and compassionate.


Daughter of the Blood - Anne Bishop

It was a face-paced exciting book that kept you reading until the very last page.


The Help, Kathryn Stockett

Great story, amazing characters, well written


Wolf Hall, Hillary Mantell

Like stepping back in time. I savoured every moment.


The life and times of the Thunderbolt Kid, Bill Bryson and The Art of Looking Sideways Alan Fletcher and Time Team History of Britain

Well written books full of interesting facts.


World made by hand, James Howard Kunstler

Because it offers a realistic view of the end of western civilization as we know it; in this novel western civilization is not totally doomed by one apocalyptic event but is set back about 150 years by a series of smaller disasters, peak energy, the collapse of the internet and global disease. But this is not a gloomy book, it shows how human beings will adjust to altered circumstances and continue to thrive.


The Hunger Games by Suzanne Collins

White Cat, Holly Black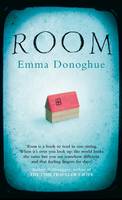 I would definitely add Paolo Bacigalupi's The Windup Girl (SF) and Room Emma Donoghue from my 2010 list.
Helen Lowe
The characters in this novel (two sisters and the people they love and work with) are so appealing I was happy to follow them through the sometimes unbelievable twists and turns of their story.

The seriousness of this saga gripped me from the very beginning: characters really feel the weight of expectations and loyalties, and the ancient magic around them has a life and history of its own. I can't wait to enter this world again in book 2

It is not the most well written book of 2010 but the story is interesting.

This tale of friendship had me turning the pages in suspense - there's also a 1970s New York setting to love, and Madeleine L'Engle's children's classic

A wrinkle in time

is weaved into the story in a way that felt very satisfying.

They are well written, funny, mysterious and unputdownable.

Great dystopian world, a rip snorter just barrelled along. Imagine a world where there are no women, and the men can all read each other's thoughts… and you have the beginning of a great read.

Great concept, fascinating language. A boy is born in a room that is his mother's prison since she was abducted several years ago. He knows only this room, and what he sees on TV, which his mother has told him is not real. On his fifth birthday we find them living an amazing, structured but frightening relaity and their daily lives are told with exquisite detail from his perspective and I loved it!!

stunning use of language, pared down, breathtaking, so sad, evocative, scary, touching and the relationship between the father and the boy is just so arresting… and months after reading it, I still have it in my head. The movie is a great example of how you CAN make a great movie if the book is so wonderful.

True grit and true splendour!

Ring of Solomon Jonathan Stroud, The Passage Justin Cronin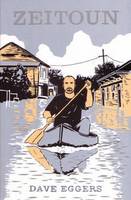 Zeitoun Dave Eggers
Charlie
The Heir of Night Helen Lowe. My favourite thing about this book is its kickass heroine, Malian.
Wen
The Road Cormac McCarthy. (brilliant, but I don't recommend it to anyone, unless you want some sleepless nights) and then to cheer up The year of the flood Margaret Atwood. Per Pettersen — I curse the river of time — just for the title.
Anon
When Hitler stole pink rabbit
Jessie
Don't Go To The Cosmetics Counter Without Me
It's informative and very interesting, I love makeup and cosmetics so this book is my first stop when I need something new.
Jane
We Need To Talk About Kevin by Lionel Shriver
The characters were amazing and very real. Dark subject matter.
Rachel
The stars in the bright sky by Alan Warner
A kind of intimacy by Jenn Ashworth
Alan Warner is Scottish, and thus, brilliant!
Jenn Ashworth is a prison librarian, and seems well versed on the dark side of life. A creepy and compelling debut.
Lee Child is my new addiction, but Jack Reacher really should start using deodorant.
Joyce
Spirit Bound by Richelle Mead
Because it is a very fast paced book with lots of action and a great storyline. There was not a dull moment and kept me in suspense the whole time.
Breanna
Indelible Ink by Fiona McGregor
Started early, took my dog by Kate Atkinson
Just kids by Patti Smith
I loved the first two because of their strong sense of place and because the characters were both familiar and strange. Familiar because I felt I knew them and strange because they did some very odd things, like stealing a child or getting tattooed extensively. Just kids is the ideal memoir; insightful about interesting times and people, but not malicious or desperate to settle old scores.
Robyn
Terror's Reach by Tom Bale
It was a great ride - I was in the action from the get go, and there were lots of twists and turns and surprises I didn't see coming. Couldn't put it down.
Emily
Because they are gripping and keep you intrigued the whole way through and with Lurlane's books they deal with real life events.
Paige
Just kids by Patti Smith
Oh! To be an artist in New York in the 60s. I loved how romantic and heartbreaking this book was. She is an absolutely gorgeous writer.
Allison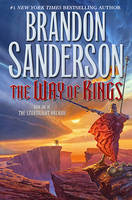 The Way of Kings by Brandon Sanderson
It created an incredibly detailed new world, filled with the weird and the wonderful.
Debbie
Fang by James Patterson
This World We Live In by Susan Pfeffer
Spy Glass by Maria V Snyder
Fang — The writing is smart, fast-paced, and written with an incredibly dry sense of humour.
This World We Live In — Stunning writing, you get dragged in, you have to know what happens, because you know it's going to be bad.
Spy Glass — Again, captivating writing, it's incredibly difficult to put this book down once you've started. It's just like Opal (the main character) is standing next to you telling the story.
Caitlin
So Much For That — Lionel Shriver
In a Strange Room — Damon Galgut
Edwin + Matilda — Laurence Fearnley
I was surprised by how much I liked it as the topic did not appeal initially. Also I met and interviewed Shriver, so I have a personal connection there.
The Galgut because I have read and loved every single book that he has written. OK. so he is also South African, but he really is a clean, arrow straight to the heart writer.
Currently my favourite Kiwi writer. I loved Mother's Day as well and can't wait to read The Hut Builder.
Roberta
Forgotten by Susan Lewis
It will make you cry and you will never forget it. The best book I have ever read.
Anon
2010 best book lists
New Zealand
International
You may also like to try