Best reads of 2012
Best books of 2012
Best reads as selected by New Zealand sources
What books have you loved this year? The following lists bring together the cream of the crop of 2012's books - from the picks of our staff and customers, to the lists published by magazines, newspapers and booksellers.
Since 2000, we have been collecting information on what were the most popular reads for the year.
2012's best reads of Christchurch City Libraries staff and customers
Explore our top 100 most popular items for adults at Christchurch City Libraries for 2012.
Christchurch City Libraries staff and customer picks
Best (and worst)
Explore our fiction selector Philip Tew's picks of the best and worst of 2012.
Booklists
A mix of fiction and non fiction; adult, YA & children's; these are the books that made me laugh, cry and grow this year.
I've spent the year alternating between worthy books and book custard nice, comfy, easy reads.
Includes a picture book by Oliver Jeffers, local author Helen Lowe, and the great unread New Zealand novel Sydney Bridge upside down by David Ballantyne.
Comics, fashion, memoirs, music, breasts, and some fiction.
A list of 10 titles including big names like Eugenides and Mantel and The year of the hare by Arto Paasilinna (Roberta's pick for the best cover of the year).
Old gals and architects with class, some fascinating history and biography and a handful of challenging novels.
A range of non-fiction and fiction including New Zealand titles, and classical music.
Thrillers and historical fiction are included in this selection.
Oodles of style, graphic novel memoirs and some fabulous fiction.
An adventure-filled selection including science, fashion and fiction.
Horror, humour and other fascinating reads.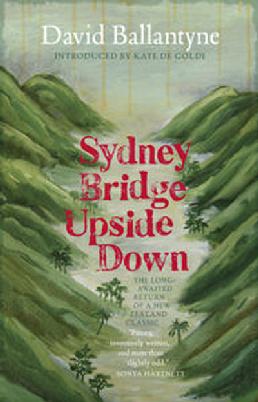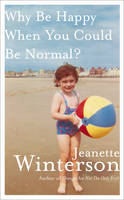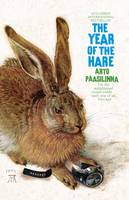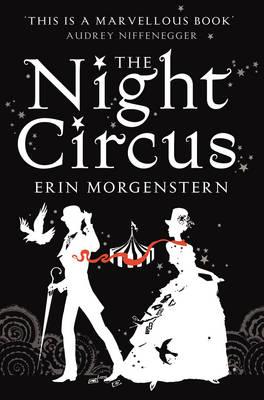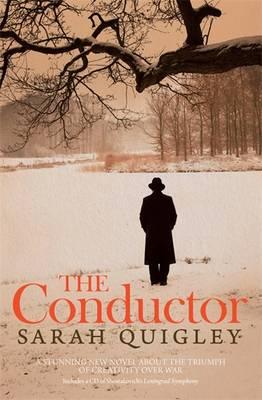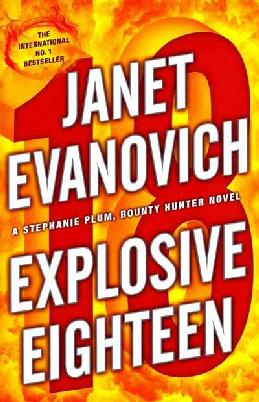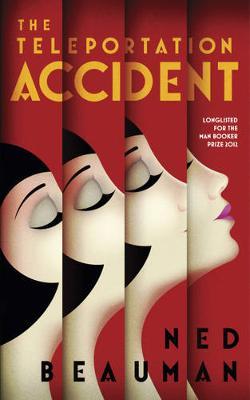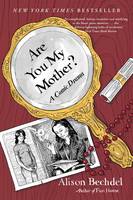 Top titles
Timeriders: The Pirate Kings Alex Scarrow (chosen by Elizkve)

This book is well written, good long length with alot of action and laughs, and makes you think about time travel.

Selling the dream: the art of early New Zealand Tourism Peter Alsop (chosen by Kerrie)

It's a wonderful showcase of the true graphic art talent that existed in little old New Zealand and how we marketed ourselves overseas as a piece of paradise in the days before 100% pure. It's a New Zealand that is still there but is disappearing slowly - wide open spaces, adventurous people who aren't afraid to live, work hard and give anything a go. We curled up on the couch and turned each page slowly, loving the art but also how times have changed (un-PC posters!). A fabulous New Zealand book.

The 10pm question Kate de Goldi (chosen by Anna)

So well written, quirky, unexpected but so believable! Made me laugh out loud and cringe too.

Drown Junot Diaz (chosen by Barbara)

Amazingly intimate and honest voice from the streetwise narrator. Unforgettable stories.

The case of the deadly butter chicken Tarquin Hall (chosen by Dorothy)

Warm and funny writing with some really interesting history from India mixed up into a mystery story.

The fault in our stars John Green (chosen by Jewelia

Because it's beautiful and tragic and so well written.

The last white rose Desmond Seward (chosen by Karen)

Although a work of non fiction it held my interest from start to finish.

The soldier's wife Margaret Leroy (chosen by Linda)

She can really write a good book which is fiction based on fact, I felt I was there I loved it.

Skulduggery Pleasant: kingdom of the wicked Derek Landy (chosen by Tierney)

It is my favourite because it is action-packed, hilarious and full of twists and turns. The Skulduggery books are totally unpredictable.

The painted veil W. Somerset Maugham (chosen by Nola)

Because of it being so sad yet beautifully written.

Ratburger David Walliams (chosen by Ben)

It was funny and it was a thriller and gives good ideas to other children who want to write.

Tomorrow when the war began; Burning for revenge John Marsden (chosen by Fergus)

Lots of action, good language skills and great plot.

Ender's game Orson Scott Card (chosen by Geoffrey)

Very few science fiction works also contain an idea that leaves you thinking. Ender's game by Orson Scott Card, and the following series satisfy both the action fan, and anyone looking for something more meaningful.

Chaos walking series Patrick Ness (chosen by Pam)

The series is engaging - it's fast-paced, has great characters and makes you think.

The fault in our stars John Green (chosen by Rachel)

It makes you laugh, think, and cry.

Ruby Red and Sapphire Blue Kirsten Gier (chosen by Wikitoria)

They were both excelerating and reaaaaaaly interesting books cant wait for the last of the trilogy.

The Alexandria Quartet Lawrence Durrell (chosen by Mike)

It was well written and idiosyncratic.

Tales from a midwife Jennifer Worth (chosen by Emily)

I laughed and I cried many a time when reading this. It gave an amazing account of life as an early midwife and the struggles they had to go through.

The red pyramid Rick Riordan (chosen by Anna)

It is unresistable, unforgettable and totally awesome it has blood, guts, laughter and sadness... everything you want from a great book.

Cloud atlas David Mitchell (chosen by Kay)

Wonderfully crafted book that covered so much...time space society relationships and more.

Pillars of the Earth; World without end; Jackdaws Ken Follett (chosen by Miranda)

Ken Follett has a talent for interweaving colourful characters, intriguing story plots and historical facts into complelling, page turning sagas. All those years spent at university nearly killed my enthusiam for reading; Ken Follett has reignited it.

The fastest men on Earth

Neil Duncanson (chosen by Jeff)

Because it has mini biographies on all the worlds 100 metre olympic champions from the beginning of the 20th Century right up to the present day. It is also accurate and very well written.

Spartacus: the gladiator, The forgotten legion, The silver eagle Ben Kane(chosen by Don)

Fast paced, good story and quite a good mix with historical details.

A town Like Alice Nevil Shute (chosen by Ella)

I loved it because, it gave such a clear insight into the horrors of war, but also, how the characters in this book, helped each other, comforted each other, cheered each other up, when times got especially hard, and all the time, just all working together.

John dies at the end David Wong (chosen by Tim)

This is my favourite because even though the novel was short, the story and character development was outstanding. This novel was the type I couldn't put down till the very end.

Discovery of witches & Shadow of night Deborah Harkness (chosen by Katharine)

This trilogy is written by a historian using facts and incorporating them into a fiction novel with love, intrigue and adventure.

The twelve Justin Cronin (chosen by Vaughan)

Follow up to The Passage.

At home Bill Bryson (chosen by Ashley)

Full of lots of interesting and strange facts, as he always does.

The unlikely pilgrimage of Harold Fry Rachel Joyce (chosen by Wendy)

Poignant tale of the extraodinary that lies behind ordinary lives. Told with insight, charm & humour. Storytelling at its best.

Ludmila's broken English D. B. C. Pierre (chosen by Peter)

I like the way the author has captured the Russian idioms and expressions for comedic effect and blended it with British humour.

The casual vacancy J. K. Rowling (chosen by Amanda)

I was interested in reading an adult fiction from this author given given the hype around the Harry Potter series. It turned out to be a great read about the goings on of a small English village community, by the end of it I felt I was part of that village and knew all the characters personally. I was dissapointed when I finished the book, I just wanted it to keep going - always a sign of a good read for me!

The night circus Erin Morgenstern (chosen by Ashleigh)

It didn't have a synopsis anywhere so it intrigued me and I felt compelled to read what it was about, it was actually about a circus but was so not circussy as you would expect it was very intricate and very well written

The conductor Sarah Quigley (chosen by Karin)

A superbly written story where Quigley captures the complications of relationships and intense emotion of a city at war.

Sarah's keys Tatiana de Rosnay (chosen by Sandy)

Good double story about two women, one looking back at the other woman's life. I thought it was pretty well written and nicely intertwined

Explosive eighteen Janet Evanovich (chosen by Gwendoline)

Janet Evanovich knows how to catch an audience. I coudn't put the book down and was such a great story line so that's my favourite book for 2012.
2012 best book lists
We will add the 2012 best book lists as they are published.
New Zealand
International
See also
Competition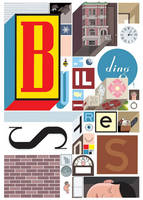 Congratulations to Barbara, Katharine, Kerrie and Linda, lucky winners of Building stories by Chris Ware (it is a stunning graphic work and is on the Washington Post's best books of 2012 list).