New Zealand Post Writers and Readers Week 2006 - preview
Leading literary lights visiting Wellington for the New Zealand Post Writers and Readers part of the International Arts Festival in March are well represented in library collections. If you can't make it to Wellington to see them in person you might like to check out some of their works.
Michael Cunningham is one of the big international names, having won the Pulitzer Prize for his 1998 novel The Hours.The film of the book was also a commercial and critical hit, with Nicole Kidman winning the Academy Award for her portrayal of Virginia Woolf. His latest, Specimen days, is an equally complex, also made up of three stories but centred on Walt Whitman rather than Virginia Woolf. The first story is set in industrial revolution New York, written in the style of the contemporary historical novel, the second a detective thriller set in the present day, the third pure science fiction.
Louise Erdrich is one of the most important voices in contemporary American literature but is perhaps not as well-known in New Zealand as she deserves to be. Her North Dakota novels, based around a Native American reservation and drawing on her Chippewa and German-American heritage, are rich, complex and absorbing works that have been compared to William Faulkner and Gabriel García Márquez but feature a unique literary voice.
Australian Helen Garner has written novels, short stories and screenplays in a distinguished literary career but she is probably best known for two controversial books of non-fiction. In the 1990s Garner was attacked for being too sympathetic towards the man accused of sexual harassment at the University of Melbourne in The First Stone. More recently she has turned her attention to issues of class, economic status and the legal system in Joe Cinque's consolation, about a young man murdered by his girlfriend with an overdose of heroin and rohyphol.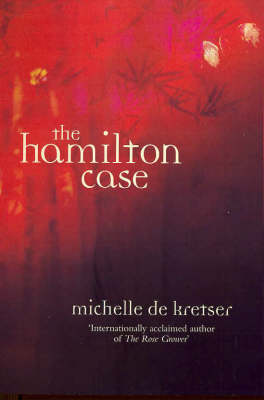 Michelle de Kretser lives in Australia but was born in Sri Lanka, drawing on colonial Ceylon at the time of independence in her prize-winning novel The Hamilton case. De Kretser's father was a barrister who wrote a true-crime book in the 1940s about the death of an English tea-planter and the trial of his murderers, and in her novel loosely based on this case she deftly combines a murder mystery with a powerful study of the effects of colonisation. De Kretser's interest in times of social and political upheaval is also reflected in her first novel, The rose grower, set in France during the French Revolution.
Cuban-born José Carlos Somoza trained as a psychiatrist in Spain before becoming a full-time novelist, a training which has held him in good stead in his crafting of fine murder mysteries that examine questions of art and literature as well as telling a good story.
Other notable overseas visitors include the genre-busting author-illustrator Shaun Tan, whose sophisticated picture books reward close examination, and acclaimed English writer Simon Armitage, a leading contemporary poet and novelist.