Auckland Writers and Readers Festival 2007
Christchurch City Libraries connects you with the Auckland Writers and Readers Festival 2007. Find out about the featured authors, novels, themes and events.
This year we reported direct from the Writers and Readers Festival on the Christchurch City Libraries blog and brought you interviews with authors and feedback from sessions.
The stellar lineup for this year's festival included:
Richard E. Grant Actor and writer, screenwriter and director of the movie Wah-Wah
Tim Winton Australian author of such well loved novels as Dirt Music and Cloudstreet
Lionel Shriver Writer and journalist known for her international bestseller We Need to Talk About Kevin, which won the Orange Prize for Fiction in 2005.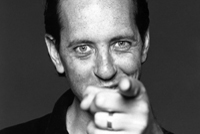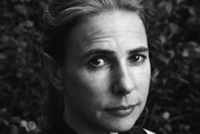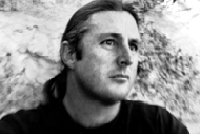 Festival Authors
Here is a list of books by authors featured at the Festival held by Christchurch City Libraries. It includes fiction, non-fiction and poetry and NZ and international authors.
See the Library databases for more author information: Literature Resource Center, LitFinder and NoveList.
Philip Ardagh

Search the library catalogue for books by Philip ArdaghInformation on Philip Ardagh from the Literature Resource Centre

Donald Bassett (NZ)

Search the library catalogue for books by Donald Bassett

Judith Binney (NZ)

Search the library catalogue for books by Judith Binney

Paul Broks

Search the library catalogue for books by Paul Broks

Carolyn Burke

Search the library catalogue for books by Carolyn Burke

Christine Cole Catley (NZ)

Search the library catalogue for books by Christine Cole Catley

Deborah Challinor (NZ)

Search the library catalogue for books by Deborah Challinor

Vikram Chandra

Search the library catalogue for books by Vikram Chandra

Charles Clark (NZ)

Search the library catalogue for books by Charles Clark

Paul Cleave (NZ)

Search the library catalogue for books by Paul Cleave

Matthew Collings

Search the library catalogue for books by Matthew Collings

Glenn Colquhoun (NZ)

Search the library catalogue for books by Glenn Colquhoun

Michael Cooper (NZ)

Search the library catalogue for books by Michael Cooper

William Cottrell (NZ)

Search the library catalogue for books by William Cottrell

Joy Cowley (NZ)

Search the library catalogue for books by Joy Cowley

Neil Cross (NZ)

Search the library catalogue for books by Neil Cross

Stevan Eldred-Grigg (NZ)

Search the library catalogue for books by Stevan Eldred-Grigg

Fiona Farrell (NZ)

Search the library catalogue for books by Fiona Farrell

Richard Ford

Search the library catalogue for books by Richard Ford

Pierre Furlan

Search the library catalogue for books by Pierre Furlan

James George (NZ)

Search the library catalogue for books by James George

Richard E. Grant

Search the library catalogue for books by Richard E. Grant

Kate Grenville

Search the library catalogue for books by Kate Grenville

Charlotte Grimshaw (NZ)

Search the library catalogue for books by Charlotte Grimshaw

Joanne Harris

Search the library catalogue for books by Joanne Harris

David Hastings (NZ)

Search the library catalogue for books by David Hastings

Gerald Hensley (NZ)

Search the library catalogue for books by Gerald Hensley

Kerry Howe (NZ)

Search the library catalogue for books by Kerry Howe

Graeme Hunt (NZ)

Search the library catalogue for books by Graeme Hunt

Will Hutton

Search the library catalogue for books by Will Hutton

Pico Iyer

Search the library catalogue for books by Pico Iyer

Anna Jackson (NZ)

Search the library catalogue for books by Anna Jackson

Lauraine Jacobs (NZ)

Search the library catalogue for books by Lauraine Jacobs

Douglas Lloyd Jenkins (NZ)

Search the library catalogue for books by Douglas Lloyd Jenkins

Stephanie Johnson (NZ)

Search the library catalogue for books by Stephanie Johnson

Alexa Johnston (NZ)

Search the library catalogue for books by Alexa Johnston

Kapka Kassabova (NZ)

Search the library catalogue for books by Kapka Kassabova

Rachael King (NZ)

Search the library catalogue for books by Rachael King

Shane Koyczan

Search the library catalogue for books by Shane Koyczan

Julie Le Clerc (NZ)

Search the library catalogue for books by Julie Le Clerc

Sarah-Kate Lynch (NZ)

Search the library catalogue for books by Sarah-Kate Lynch

Geoff Mackley (NZ)

Search the library catalogue for books by Geoff Mackley

Sam Mahon (NZ)

Search the library catalogue for books by Sam Mahon

Bill Manhire (NZ)

Search the library catalogue for books by Bill Manhire

Gavin McLean (NZ)

Search the library catalogue for books by Gavin McLean

Rosemary McLeod (NZ)

Search the library catalogue for books by Rosemary McLeod

Andreï Makine

Search the library catalogue for books by Andreï Makine

Patrick Marnham

Search the library catalogue for books by Patrick Marnham

Eleanor Meecham (NZ)

Search the library catalogue for books by Eleanor Meecham

Karlo Mila (NZ)

Search the library catalogue for books by Karol Mila

Valerie Monk (NZ)

Search the library catalogue for books by Valerie Monk

Gareth & Jo Morgan (NZ)

Search the library catalogue for books by Gareth and Jo Morgan

Paula Morris (NZ)

Search the library catalogue for books by Paula Morris

Carl Nixon (NZ)

Search the library catalogue for books by Carl Nixon

Philip Norman (NZ)

Search the library catalogue for books by Philip Norman

Linda Olsson (NZ)

Search the library catalogue for books by Linda Olsson

Justin Paton (NZ)

Search the library catalogue for books by Justin Paton

Jenny Pattrick (NZ)

Search the library catalogue for books by Jenny Pattrick

Emily Perkins (NZ)

Search the library catalogue for books by Emily Perkins

Jo Randerson (NZ)

Search the library catalogue for books by Jo Randerson

Harry Ricketts (NZ)

Search the library catalogue for books by Harry Ricketts

Ian Robinson (NZ)

Search the library catalogue for books by Ian Robinson

John Saker (NZ)

Search the library catalogue for books by John Saker

Anne Salmond (NZ)

Search the library catalogue for books by Anne Salmond

Owen Scott (NZ)

Search the library catalogue for books by Owen Scott

Rachel Seiffert

Search the library catalogue for books by Rachel Seiffert

Paul Shannon (NZ)

Search the library catalogue for books by Paul Shannon

Tina Shaw (NZ)

Search the library catalogue for books by Tina Shaw

Lionel Shriver

Search the library catalogue for books by Lionel Shriver

Gareth Shute (NZ)

Search the library catalogue for books by Gareth Shute

Tony Signal (NZ)

Search the library catalogue for books by Tony Signal

C. K. Stead (NZ)

Search the library catalogue for books by C.K. Stead

Keith Stewart (NZ)

Search the library catalogue for books by Keith Stewart

Terry Sturm (NZ)

Search the library catalogue for books by Terry Sturm

Paul Thomas (NZ)

Search the library catalogue for books by Paul Thomas

Carrie Tiffany

Search the library catalogue for books by Carrie Tiffany

Zirk Van Den Berg (NZ)

Search the library catalogue for books by Zirk Van Den Berg

Ian Wedde (NZ)

Search the library catalogue for books by Ian Wedde

Denis Welch (NZ)

Search the library catalogue for books by Denis Welch

Peter Wells (NZ)

Search the library catalogue for books by Peter Wells

Georgina White (NZ)

Search the library catalogue for books by Georgina White

Don Winslow

Search the library catalogue for books by Don Winslow

Tim Winton

Search the library catalogue for books by Tim Winton

Matthew Wright (NZ)

Search the library catalogue for books by Matthew Wright

Xinran Xue

Search the library catalogue for books by Xinran Xue