NaNoWriMo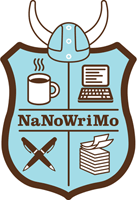 Write a novel in November! Join more than 250,000 people beginning a literary challenge of epic proportions: 30 days, 50,000 words, and one original novel. November is National Novel Writing Month or NaNoWriMo, the world's largest writing event and non-profit literary crusade.
Christchurch NaNoWriMo
Vanessa is Christchurch's NaNoWriMo contact person. Her email address is vanessachchnano@gmail.com.
Christchurch's NaNoWriMo starts with an informal meet up at McDonalds on Riccarton Road. Novelists and partners/children are invited to attend between 5pm and 8pm on Saturday 27 October.
NaNoWriMo events at libraries
The Christchurch Writer's Guild will be holding writing get togethers for NaNoWriMo in two of our libraries during the month of November. One group will be having their writing sessions at Upper Riccarton in the community room at various times on Mondays and Wednesdays. The other group will be meeting at Central Library Tuam on Fridays 12 – 3pm and Sundays 12 – 3pm.
How libraries can help NaNoWriMo participants