Alistair Te Ariki Campbell ONZM 1925-2009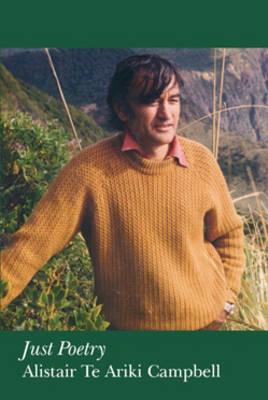 Poet Alistair Te Ariki Campbell died aged 84. Campbell also wrote plays, radio drama and novels.
One of New Zealand's leading poets, Campbell was born in the Cook Islands on 25 June 1925. His mother died from tuberculosis in 1932, and after his father died in 1933 he and his siblings were moved to New Zealand.
Campbell grew up in an orphanage in Dunedin, and later attended Otago Boys High School, the University of Otago, where he was friends with James K. Baxter, and later Victoria University of Wellington. He lived most of his life in Wellington, joining the Wellington Group of writers.
He married writer Fleur Adcock, divorced, and later married Meg Anderson, a poet.
In his professional life he was an editor of the School Journal for 17 years (1955-1972), president of the New Zealand branch of PEN-International, and a senior editor for the New Zealand Council of Educational Research from 1972 to 1987.
He was awarded the Order of New Zealand Merit in 2005.
His poem, The Return, was set to music by Douglas Lilburn. Other works were also set to music.
Find more information