Priestley combines science and history

Rebecca Priestley has collaborated on a book profiling 60 of New Zealand's greatest scientists. She answered questions ahead of The Press Christchurch Writers' Festival where she will be part of the panel discussion Why does the earth move?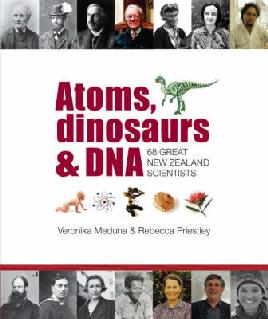 Your book Atoms, dinosuars and DNA is a lovely mixture of science and history. Do you consider yourself first and foremost a science writer or an historian?
If the way our science books move off the library shelves is any indication, then science seems to becoming a more fashionable topic of late. Why do you think this is?

There's a session at the writer's festival called The Child that Books Built - which books went into the building of you?

One of the questions we're asking all participants this year is how they view libraries and how they use libraries? Tell us about your library experience?
August 2008