Peter Temple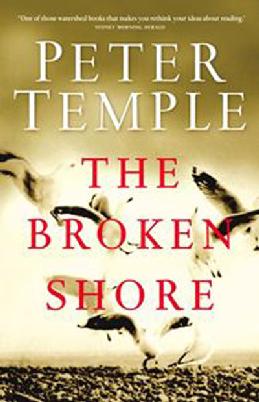 Arguably Australia's most successful crime and thriller writer, Temple's literary temperature rose with his novel The Broken Shore published in 2006. Temple's "Jack Irish" series, featuring the eponymous bad boy lawyer, has also been highly acclaimed winning bagfuls of Australian crime awards. Temple claims to have started writing to counteract a growing feeling of ennui and has been writing full-time since the 1990s. He cites Eric Ambler, Graham Greene, John Coetzee (also attending the Auckland Writer and Readers Festival) and Elmore Leonard as literary influences.
Peter Temple is appearing in two festival sessions and is one of festival director Jill Rawnsleys top picks.
Peter Temple The Broken Shore: review
Physically and mentally damaged cop, Joe Cashin has been put out to temporary, maybe, permanent pasture at the cop-shop in the Victorian town of Port Munro. The murder of a local bigwig puts an end to Cashins quiet life as he is drawn into an increasingly twisted and sordid mystery. Sounds like a pretty typical detective genre plot: man-alone detective, murder and mayhem but what set this novel far above the average crime fiction is the accuracy of the language and the spare but evocative descriptions of people and place.
Temple uses the land as a backdrop to the whole story, Cashins need to find a peace is characterised through his seemingly futile attempt to tame the neglected family farm, whole tracts of land are tainted by the past and the crimes committed upon them and the cold, drab weather at odds with the stereotypical sunshine associated with Oz adds to the bleak, soul-sapped atmosphere.
The laconic, Ocker lingo is spare, sentences short, blokes talk to the point no words wasted. Only the city folk baffle with words and political posturing. As the plot develops the pace heats up and the reader is confronted with corruption, racism, paedophilia, romance, bunny pie, political intrigue, homophobia, revenge and torture (think Edward II with a modern twist).
The Broken Shore won the Crime Writers Association Duncan Lawrie Dagger plus a whole host of Australian fiction awards and transcended the limiting crime genre label to win the Colin Roderick award for best book of 2006. As a crusty old joker from the pages of The Broken Shore might say "Bugger me, it's a bloody good read mate".