Best reads of 2013
2013 favourites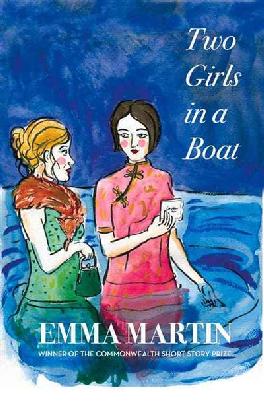 What books have you loved this year? The following lists bring together the cream of the crop of 2013's books – from the picks of our staff and customers, to the lists published by magazines, newspapers and booksellers.
Have your say by filling out our Best reads of 2013 survey.
Since 2000, we have been collecting information on the most popular reads for the year.
Christchurch City Libraries staff and customer picks
Best (and worst)
Explore our fiction selector Philip Tew's picks of the best and worst of 2013.
Booklists
From The Luminaries to Prince to Pulphead, with some comics.
A great selection encompassing cooking, fiction, crafts, art, and history.
Twelve top titles including authors like Neil Gaiman and Joe Hill.
A selection of top books that would all suit book clubs.
Titles including James Herriot, Patricia O'Neill, and Judy Nunn.
10 top fiction and non–fiction books.
A selection of comics, fiction and non–fiction.
A brilliant list of top comics.
A splendid top ten including comics, fiction and non–fiction.
15 of the best picture books of the year.
11 top books for teens.
A list of spiffy books and DVDs.
Ecletic dippings from Christos Tsiolkas to Abigail Tarttelin.
12 favourite fiction and non-fiction reads.
Top titles
The How to train your Dragon series Cressida Cowell (chosen by Danny)

I love them as they are totally relished by my kids (10 and 8). I read these to them pretty much every night and we are almost through the series. Great fun and well written.

Wool Hugh Howey (chosen by Jenny)

Great story, a real page turner, unexpected, awesome dystopian novel.

Instructions for a heatwave Maggie O'Farrell (chosen by Pam)

I found the concept of the effect that unexpected situations can have on people particularly interesting in light of our own circumstances over the past three years. The characters were particularly well developed and believeable and meshed together to make a very good read about the interactions that happen between family members.

Divergent Veronica Roth (chosen by Kelsey)

The first 2 were both my absolute favourites of the year. Divergent has an amazing story with an original idea that you learn about that grabs your attention throughout the novel, you are taken into a new world divided into factions and follow the journey of Tris who is fighting both internal and external battles in her struggle to find her identity.

The Book Thief Markus Zusak (chosen by Kelsey)

The Book Thief is such a powerful and well-written story that you cannot put down. Based in a realistic time it provides an insight into war-stricken Nazi Germany and follows the lives of a number of extraordinary people doing extraordinary things. A must read for adult and young adult alike.

The Cuckoo's Calling Robert Galbraith (chosen by Kelsey)

The Help Kathryn Stockett (chosen by Kelsey)

To Kill a Mockingbird Harper Lee (chosen by Kelsey)

Written in Red Anne Bishop (chosen by Debbie)

It captured an urban fantasy species in its unique 'Otherness'. Sometimes shocking, frequently amusing, and always entertaining.

The Unlikely Pilgrimage of Harold Fry Rachel Joyce (chosen by Rachel)

Honest, insightful, compassionate and beautifully written.

The man who tapped the secrets of the universe by Glen Clark, published 1946 (chosen by Allanah)

It was mind expanding, inspiring and empowering.

The Rule of Knowledge by Scott Baker (chosen by Vaughan)

This book is fast-paced, gripping and a great piece of escapism. It is full of action and time travel. A great debut from an author recommended to me by one of my favourite writers Matthew Reilly.

Water for Elephants Sara Gruen (chosen by Yvonne)

The author's descriptions of a young man trapped in an old man's body were very poignant.

The Passage and The Twelve Justin Cronin (chosen by Diane)

Good story.

White Shadow Andrea Eames (chosen by Margie)

Written by my daughter!

Two Brothers Ben Elton (chosen by Justine)

An excellent, gripping read.

The Luminaries Eleanor Catton (chosen by Phillippa)

It is a riveting read, great detail and descriptions of nature and human nature. Beautiful descriptions of West Coast bush.

The Outer Dark Cormac McCarthy (chosen by Jacqui)

It's Cormac, what more can I say? Beautiful language, bleakness, sadness, the strength and fraility of the human condition, it's all in there.

Inferno Dan Brown (chosen by Angela)

It is a book that you cannot put down it is like a roller-coaster ride. It is a book that makes you think. You know that it is only a story but the idea in the story makes you wonder.

Game of Thrones George R. R. Martin (chosen by Rachel S.)

Fantastic mix of fantasy and medieval fiction. Strong characters with well written story lines. Very unique and full of excitement.

On Canaan's side Sebastian Barry (chosen by Susan)

The language was just wonderful, although the Irish accent of the reader may have helped!

Me Before You Jojo Mayes
19 Minutes Jodi Picoult (chosen by Nikita)

Me Before you is in the drama genre. It tells a powerful story that will hook you in and in points have the tears flowing! 19 Minutes is full of unexpected twists and is an easy read. It is relevant to current news and issues in our world today.

The Rosie Project Graham Simison (chosen by Fiona)

Wonderful characters.

The One Dollar Horse Lauren St John (chosen by Jenny)

It's gripping, well written and detailed and I couldn't put it down.

Beautiful Ruins Jess Walter (chosen by Lesley)

Loved this book, loved the characters and was different from my usual picks. Easy to read, I loved the way it was written. I'm sure it has already been picked. Will read more by this author.

Percy Jackson and the Battle of Labyrinth; The wishing spell; The enchantress returns; The day my bum went psycho; The lost hero; The wicked history of the world (chosen by Isabella)

The Glass Castle Jeannette Walls (chosen by Andrew)

Because it told a fascinating story of a young woman's upbringing with a high-functioning alcoholic father and a slightly ditzy, self-absorbed artist mother and how she and her siblings navigated to adulthood successfully.

Muddy boots and silk stockings, The girl at the farmhouse gate, Alice's girls Julia Stoneham (chosen by Linda)

I loved these books because even though were fiction,they were so real and showed how hard land girls worked at times quite sad but still a very good read.

An introduction to the Lightning Process Phil Parker; First Law series Joe Abercrombie (chosen by Simone)

My favourite book of the year simply based on the effect its had on my life. For fiction The First Law series by Joe Abercrombie was excellent. After six years of being sick all the time The Lightning Process is working for me. The First Law series combines excellent and convincing characters with a great plot, loads of action and fascinating cultures.
2013 best book lists
New Zealand
International
See also