Sources Outside the New Zealand Collection
Nga Pounamu Māori collections in Central and some Community Libraries.
Canterbury Museum - Otautahi
The Māori Research Index - people and place names from manuscript and published items
Ruapuke Registers 1850-1855 - copies of baptism, marriage and burial records kept by Rev. J T H Wohlers
W A Taylor notebooks
Kaiapoi Native School records 1851-1852
Archives such as the Taiaroa Papers
Māori Land Court Records - Otautahi
The Māori Land Court is divided into seven districts, each with its own registry. They hold Māori land titles and orders of the Court, in addition to records of adoptions, probates, and letters of administration. A detailed description of how the information is organised can be found in Herlihy, B. The Māori Land Court as a source of information. Interpreters are indexed in Ellis, E. The gift of tongues.
Registries are Tai Tokerau, 96 Banks Street, Whangarei; Waikato-Maniapoto, Charles Heaphy Building, cnr Knox & Anglesea Streets, Hamilton; Waiariki District, Hauora House Annex, Government Buildings, Haupapa Street, Rotorua; Tairawhiti District, Government Building, Love Street, Gisborne; Aotea District, Ingestre Chambers, 74 Ingestre Street, Wanganui; Takitimu, 2nd Floor, Departmental Building, cnr Lyndon Road and Warren Street, Hastings; Te Wai Pounamu District, 76 Peterborough Street, Christchurch.
Church of Jesus Christ of Latter Day Saints - Otautahi
Family History Centre, 25 Fendalton Road, Christchurch.
The Centre holds a large collection of microfilmed whakapapa including the Cole-Jensen and Naera collections. The Aotearoa New Zealand Centre has the Church's Locality Catalogue on microfiche.
90 Peterborough Street, Christchurch.
Holdings are those records of Government which have been selected for permanent storage.
See He pukaki Māori Te Whare Tohu Tuhituhinga o Aotearoa=a guide to Māori sources at the National Archives and Family history at National Archives for details. Other offices in Auckland, Wellington, and Dunedin.
Part of the National Library, 70 Molesworth Street, Wellington.
Many documents and printed works in Māori. Contact the Curator of the Māori Reference and Resource Unit for information.
Iwidex: Ngapuhi. 1993. Bibliography and list of resources relating to Ngapuhi, selected by the Auckland Public Library.
Anglican Church House - Otautahi
Allan Pyatt House, 153 Hereford Street, Christchurch.
Many baptismal, marriage and burial registers and other archives. Contact the Archivist.
Kent House, cnr Durham and Chester Street West, Christchurch.
Collection includes music, oral history and general broadcasting, with some primary source material back to 1855.
See Sounds historical: a catalogue of the sound recordings in the Sound Archives of New Zealand.
Corner of Worcester Boulevard and Montreal Street, Christchurch.
Material on Māori artists, and a chronology of Māori art exhibitions.
Roman Catholic Diocese of Christchurch - Otautahi
Catholic Cathedral, Barbadoes Street.
Collection includes baptismal, marriage and burial registers. Access only is by appointment through the Archivist.
Sumner Redcliffs Historical Society Inc - Otautahi
Please contact first to check if they have what you need. Email: sumner.museum@xtra.co.nz., or phone Mrs Rule 3841159.
Māori material relating to Ngāi Tahu and the South Island south of Kaikōura, including oral history and videoed interviews.
Te Rūnanga o Wharekauri Rekohu - Chatham Islands
PO Box 102, Waitangi, Chatham Islands.
Material being collected. Access is for tribal use only.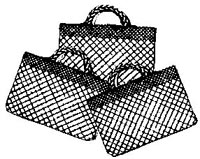 Nga kete Matauranga