Doug Caldwell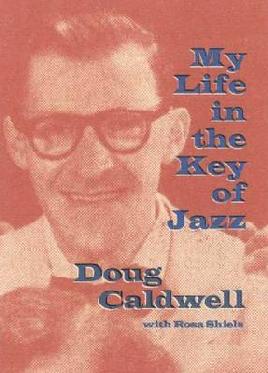 Jazz pianist, composer, musical director, recording artist and arranger Doug Caldwell was born on March 22 1928 in Christchurch. Known locally as The Maestro, he is one of the country's foremost jazz musicians.
Career
After finishing his high school education at St Bede's College,he studied music at Michigan State University in the United States. His career began at the Winter Garden in the 1940s and soon after he was co-founder of a Bedford Row club called the Jazz Inn. In the 1950s he went to the United States and attended Michigan State University, an institution which educated many big band artists. He studied arrangement and composition.
He returned to New Zealand to a job at Columbus Radio, but soon moved on to playing at the Malando Restaurant where he worked for 12 years. From 1958 to 1981 he was also a musical director for Radio New Zealand and TVNZ and taught at Christchurch Boys' High (1977 to 1981), then at Christ's College from 1983 to 1989.
In 1992 he became a tutor, and later lecturer emeritus, at the Christchurch Polytechnic Jazz School, which was founded by his friend Neill Pickard in 1990 — and where the auditorium is named after him. Over this time he performed in and led, all kinds and sizes of bands and big bands, including the Garden City Big Band.
Highlights and honours
Known locally as the Maestro Doug has performed all over the world with musicians like Henry Mancini, Ronnie Scott, Scott Hamilton, Nat Adderley, Buddy Tait and Mavis Rivers. He is a full writer member of APRA and has received numerous awards, including the New Zealand Order of Merit in 2006.
New Zealand music resources
Browse the resources in our libraries:
April 2010