Flip Grater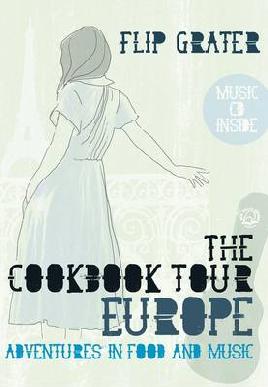 Indie artist Flip Grater has been performing since around 2003.
Early work
Flip combined music with working for the radio station RDU in the early years of her career. She built a a following in Christchurch with her EP Nameless. She left RDU in 2005 to set up Maiden Records which she used to release her first album Cage for a song. The album was highly successful and critically acclaimed, with one track being used in the sound track of the final episode of the American TV series Brothers and Sisters.
Her first tour of New Zealand followed and by 2007 she had written and released The Cookbook Tour, a performance/travel journal and recipe book.
Cookbook Tours
She released her next album Be All and End All in 2008 and by the end of the year she was touring Europe. The tour resulted in another book The Cookbook Tour of Europe which was published in 2011. The same year she toured New Zealand as a member of Fly My Pretties whilst also promoting her book. She released her third album While I'm Awake I'm at War in 2010 and the single Careful from the album reached number one on the KiwiFM Top 10.
2012 saw her signing with the French indie label Vicious Circle, one of a number of new business partnerships and with plans to tour Italy and Germany, then spend most of the year in Paris.
She now regularly tours Germany, France, the United Kingdom, Portugal and Italy and is signed to indie labels Make My Day and Vicious Circle in France. She currently resides in Paris where she is writing her next book and has recorded her fourth album The Quit which was released in January 2013.
Her style is often referred to as containing influences from PJ Harvey, Cat Power and Suzanne Vega. Critics have referred to her voice as honey coated and The New Zealand Music Commission called her third album languid, smooth and delicious. She writes all her own material, which she says she writes quickly and likes to be spontaneous and fresh.
More Information
Library resources
Online resources