eResources news
Welcome to our new eResources. You can use them at a library or login from home by entering your library card and password / PIN:
Naxos Jazz streams over 9000 jazz albums, from jazz legends to contemporary jazz.
Rosetta Stone is a language learning eResource using a proven immersion method with over 30 languages available.
The BWB Collections are a series of high-quality New Zealand non-fiction books, including BWB Texts Collection, The Treaty of Waitangi Collection, The Critical Issues Collection, The NZ History Collection, and The NZ Sign Language Collection.
More eResource news:
Zinio for Libraries has rebranded as RBDigital Magazines and there is a new app where you can access over 600 eMagazines.
New OverDrive app Libby is a one-tap reading app designed to make using OverDrive eBooks and eAudiobooks easier.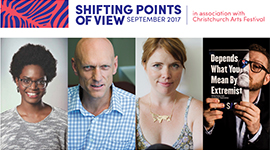 Shifting Points of View - WORD Christchurch
Shifting Points of View are sessions from top writers and commentators including Peter Garrett, Clementine Ford, and John Safran. It's WORD Christchurch's lineup at the Christchurch Arts Festival in September. Shifting Points of View is designed to provoke and enlighten, and maybe even change your perspective on the world.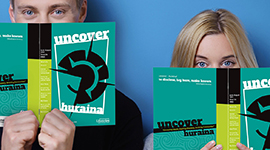 uncover - huraina - your library magazine
Grab some fresh reading. Pick up a free copy of Issue 4 of our magazine uncover - huraina from your local library, or read it online.