The Lyttelton Defender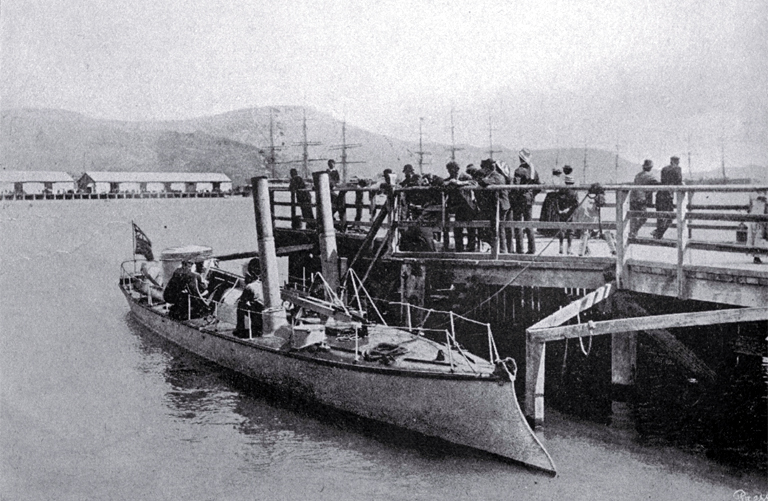 The Lyttelton Defender
[1897]

SS Thornycroft was one of the first four warships ordered for New Zealand's external defence in 1882. She was built at the Thornycroft shipyard on the River Thames near London and arrived at Lyttelton in 1884. She was 63 ft long, only 7 ft 6 in wide and equipped with a 36 ft spar which projected over the bow and would be exploded on the side of an enemy ship below the water line. The boat never saw active service and was kept in a shed at Baker's Bay, Lyttelton. Eventually she was left to rust on the beach at Purau Bay. See Purau / Elisabeth Ogilvie.
File Reference CCL PhotoCD 10, IMG0040