Mortens Block, Colombo Street, Christchurch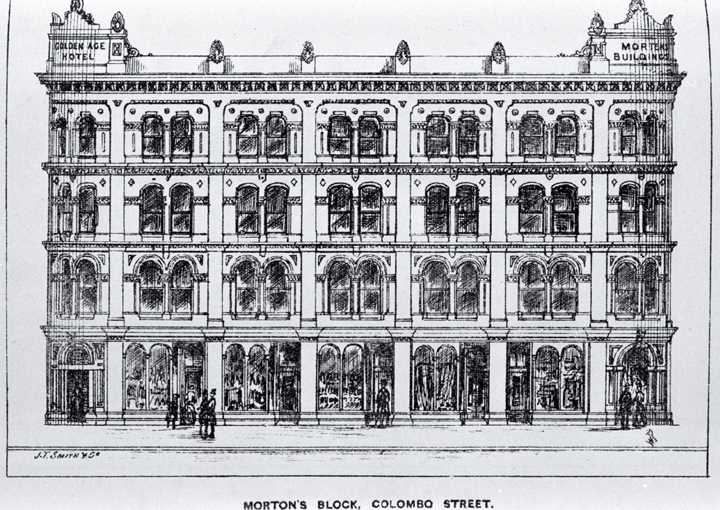 Mortens Block, Colombo Street, Christchurch
[ca. 1885]

A prosperous Buckinghamshire-born sheepfarmer, Richard May Morten bought in 1865, for £3,950, the land on the south-west corner of Cathedral Square right round to Hereford Street. For years small businesses operated from the site but, in Feb. 1885, Morten's young sons laid the foundation stones of Morten's buildings which were designed by T.S. Lambert (d. 1915). Businesses continued to operate from the building till the time of the 1906/1907 Industrial Exhibition when the place became the United Service Hotel. Queen Elizabeth II was to stay at the hotel during one of her visits to New Zealand. The hotel closed in Sept. 1989 and the building was demolished Jan.-Feb. 1990. It was replaced by an ANZ Bank building. Richard May Morten, 82, died on 20 Aug. 1909 and was buried at St. Peter's, Upper Riccarton.
File Reference CCL-KPCD12-IMG0059