Baptist Church, Oxford Terrace, Christchurch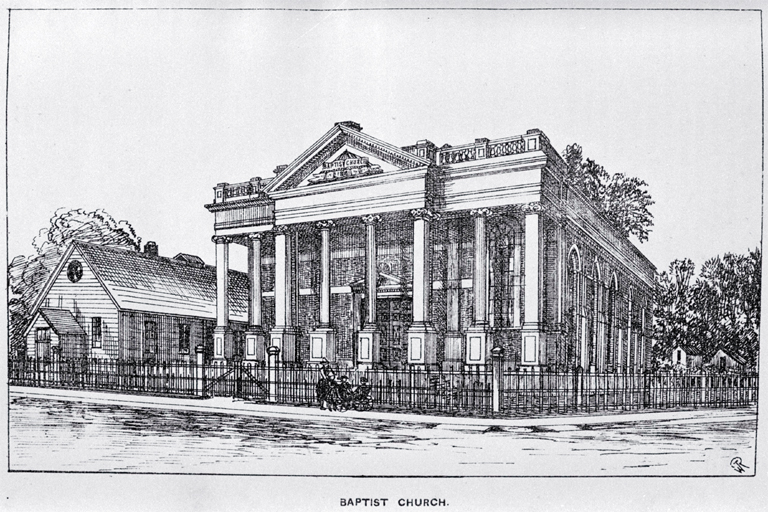 Baptist Church, Oxford Terrace, Christchurch
[ca. 1885]

By the late 1870s the Hereford Street church was no longer adequate for the congregation. A half-acre section on the corner of Oxford Terrace and Madras Street was bought in Oct. 1878 for £1,325. A competition with a prize of £25 for the design of a new church to seat 600 people at a cost of £2,500 was held in 1881. Eight designs were submitted and the prize went to a local architect, Mr E.J. Saunders. Tenders were called and prices for the work ranged from £3,956 to £5,337. All were considered too high and the plans were pruned, cutting out the side galleries and some other features. Tenders were again called and in Sept. 1881 the lowest tender of £3,130 from Morey and McHale was accepted. The foundation stone was laid on 14 Oct. 1881 and the building opened on 9 July 1882. The wooden building on the left is the old Hereford Street church built in 1868 for £272. It was moved to Oxford Terrace in May 1879 and re-opened on 29 June 1879. It was used until it was destroyed by fire in 1903.
File Reference CCL-KPCD12-IMG0077