Finglas, St. Albans, Christchurch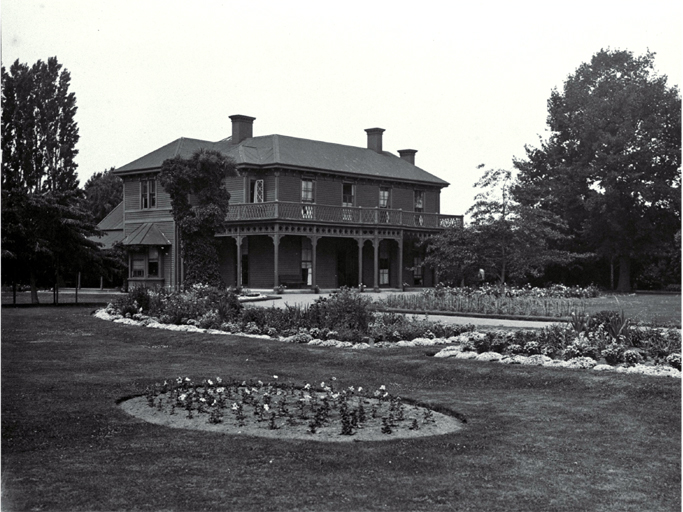 Finglas, St. Albans, Christchurch
[192-]
Webb, Steffano Francis, 1880?-1967.
William Thomson (1818?-1866) was an accountant, runholder and auditor to the Canterbury Provincial Government. He bought a 50-acre block in Papanui and, because he was a Scotsman, called the property Scotstown. On his death, an Irish solicitor, Thomas Ingham Joynt (1830-1907) bought the house and part of the land. Before emigrating to New Zealand in 1856, Joynt had worked in a lawyer's office in Dublin and called the house Finglas after a Dublin suburb. In 1885 Joynt sold the house to a Manxman, Henry (Harry) Quane (1856-1930). Quane, the founder of a successful indent and agency business, H. Quane and Co., was active in campaigns to complete the Christchurch-West Coast and construct the Arthur's Pass Tunnel. In 1886 Quane married Matilda Stringer, who became a well-known hostess in the early years of the twentieth century and died, aged 91, in 1953. The land around Finglas was subdivided about 1900 and Paparoa Street was created.
File Reference CCL PhotoCD 16, IMG0025