A New Zealand sky-scraper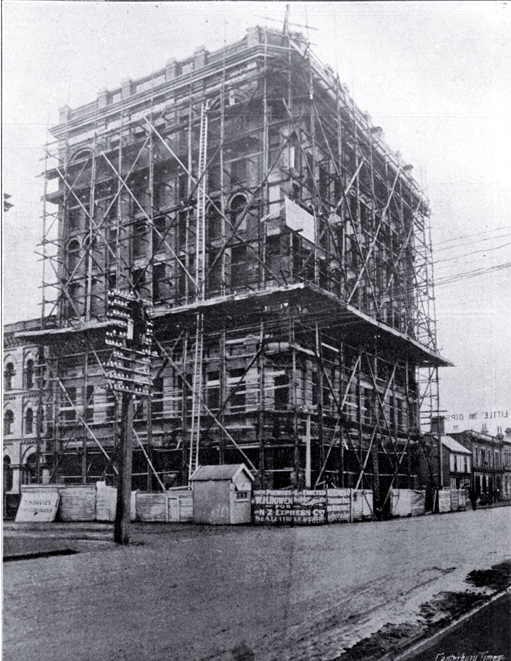 A New Zealand sky-scraper
[1906]

New Zealand Express Company Limited, a furniture despatch business, had formerly occupied a small office in Bedford Row. When this seven-storey building on the corner of Manchester and Hereford Streets was erected it became an indication of the prosperity and growth in the business community in Christchurch. Designed by the Luttrell Brothers, the building was the tallest in New Zealand at the time. It was about 112 feet high.
File Reference CCL PhotoCD 9, IMG0065