Mark Todd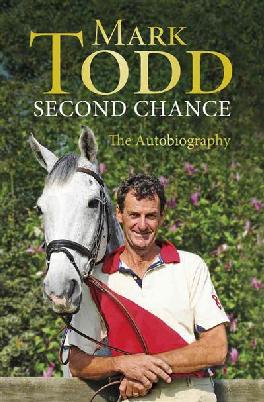 Mark Todd is a famous New Zealand horseman, who has won two Olympic gold medals and received many other honours. Todd is one of the first of two New Zealand equestrians to have competed at six Olympic Games.
Born 1 March 1956 in Cambridge.
Gained Diploma of Agriculture at the Waikato Technical Institute.
In 1977 he was a member of the first New Zealand three-day eventing team to compete in a world championship, at Lexington, Kentucky.
As an unknown, he won the 1980 Badminton Horse Trials (three-day event) on Southern Comfort.
In 1984, at the Los Angeles Olympics, won individual gold on Charisma.
Married Carolyn Berry in 1986.
Won gold again at the Seoul Olympics in 1988. Charisma was then 16 years old, and was retired after the Games.
In 1992, at the Barcelona Olympics, he won team silver.
In 1993 he was inducted into the New Zealand Sports Hall of Fame.
He was unable to compete in the 1996 Olympics at Atlanta because of an injury to his horse.
Won Badminton again in 1994 and 1996, and Burghley Open European Championship in 1997.
In 1999 an international poll named him three-day eventer of the century.
In 2000 at the Sydney Olympics he won bronze with the New Zealand team.
After the Sydney Olympics retired to breed horses on his farm near Cambridge.
In 2004 at the Athens Olympics he was one of the New Zealand Olympic team coaches.
In 2008 he returned to events and competed in the Beijing Olympics on a grey called Gandalf. The New Zealand team finished fifth and Todd made the second best Kiwi performance, coming in 17th overall.
In 2009 Todd announced that he was making a full return to elite level eventing, basing himself in England.
In 2010 he was part of the New Zealand team that won bronze at the World Equestrian Championships.
In 2011, riding NZB Land Vision, he won Badminton for the fourth time, becoming the oldest winner of the event.
In July 2012, he was selected to take part in his seventh Olympic Games: the 2012 London Olympics where he helped the team win the Bronze medal.
In May 2013 he was knighted by Prince Charles at Buckingham Palace.
More about Mark Todd
Search our catalogue
Equestrian links
Our list of equestrian websites on the Internet Gateway.
A gateway to everything equestrian in New Zealand.
Information from New Zealand equestrian organisation.