Local government elections online: It's Your Voice that Counts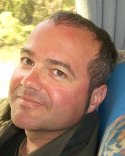 This is a guest editorial by Dan Randow, an online collaboration specialist based in Christchurch, and the Forum Manager in the Canterbury Online Public Issues Forum.
More about Dan Randow
This year, the internet will play a greater part in local government elections than ever before, but not because of how candidates use the internet. It is because of how you, the citizen and voter, use the internet.
Nominations aren't even open yet but several candidates already have websites online. Mayoral candidates Bob Parker and Megan Woods, and City Council candidate Wendy Gilchrist have well-designed sites. Megan Woods even has a YouTube video. These sites are great for finding out about the candidates' backgrounds and policies, but that is nothing new. They all have contact information and email addresses, but none of them provide a way to post a question or comment that other visitors can see.
As well as a website, 26-year-old City Council candidate Tony Milne, has a blog where he posts regularly, and where you can leave comments. When you leave a comment, it sits there for all to see until Tony answers it. Others can respond and watch conversations develop. Tony also has pages on MySpace, Bebo and Facebook, with the usual sprawl of music taste, images, links and comments.
Megan Woods, who at 33 can boast a youthful perspective, has a Bebo page herself. These are positive moves. Without them, we can only send email in the hope of a reply. Candidates can reply or not, without the scrutiny of anyone but the sender.
The real opportunity for local election candidates on the internet is to engage in public conversations. To be truly public, anyone on the internet should have the same opportunity to participate. This way the conversations can occur not just between the voters and the candidates, but among the voters. A blog, or social network site with comments enabled is a great start, but is not truly public as the owner has the power to remove posts. Truly public conversations must be held in a truly public place. And that's what the Canterbury Online Public Issues Forum sets out to be.
The Canterbury Online Public Issues Forum is a public online forum where Cantabrians can participate in conversations about local issues. It is run by an independent steering team who ensure that the forum is a neutral place where all voices can be heard. Anyone can join and make up to two posts per day, as long as they stay within the forum guidelines. There is currently a Guest Speaker in the forum each week. Bob Parker, a recent a Guest Speaker, is an active participant in the conversations. Many other local government candidates are members of the forum, but the forum does not belong to them: it belongs to the citizens of Canterbury.
The forum has active conversations on topics like traffic congestion, tagging in Christchurch, the Central Plains Water Scheme and the Mayoral race. It is conversations like these that provide opportunities for Cantabrians to voice what really matters to them, and for the encumbent and prospective decision makers to say what they are really going to do about it.
Dan Randow
Dan's company OnlineGroups.Net has been setting up and supporting online groups for nine years. As well as edemocracy, OnlineGroups.Net works with elearning groups, virtual teams and communities of practice. They also develop the open source collaboration server GroupServer, and provide a service where organisations can start their own online groups site.
Dan also works with E-Democracy.Org, who pioneered online public issues forums in Minnesota, and are now supporting them around the US and in the UK. Supported by OnlineGroups.Net, the E-Democracy.Org forums site has been running on GroupServer since 2004. Dan's experience with these projects inspired him to set up the first online public issues forum in New Zealand, and once this one is established, he plans to start more.
Dated: July 17, 2007