2005 Events and one-off promotions
November
September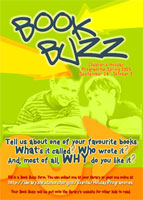 Book Buzz
- the September Holiday Programme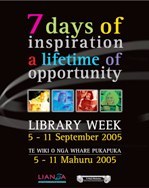 Library Week
- 7 Days of inspiration
August
Various public planning documents and photo galleries associated with the new library.
July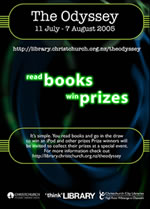 The Odyssey
reading programme 11 July - 7 August 2005
May

April
Children's Holiday Programme
Design a cover for Harry Potter and the Half-Blood Prince and be in to win $30 book vouchers.
March
Race Relations Day
A week of talks by new New Zealanders
Seeing Ourselves
New Zealand Childrens Books Past and Present
February
January
Dog Day Afternoons
Come and practise your reading with the Library dogs.