2005 Events and Promotions
2005 web site
At the end of 2005 we saved some images of our web site and of the Pulse teen web site in anticipation of our new web site designs being launched in early 2006.
Here's a snap-shot of the 2005 sites.
Various public planning documents and photo galleries associated with the new library.
Marketing Posters
September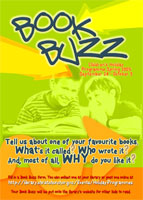 Book Buzz - the September Holiday Programme
March
February
New Opening Hours Promotion
New opening hours were launched 28th February
- click here for the full range of marketing items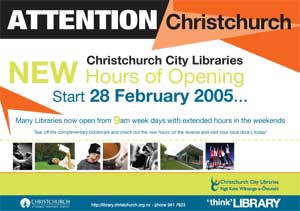 Press Insert