A tram built by Boon & Company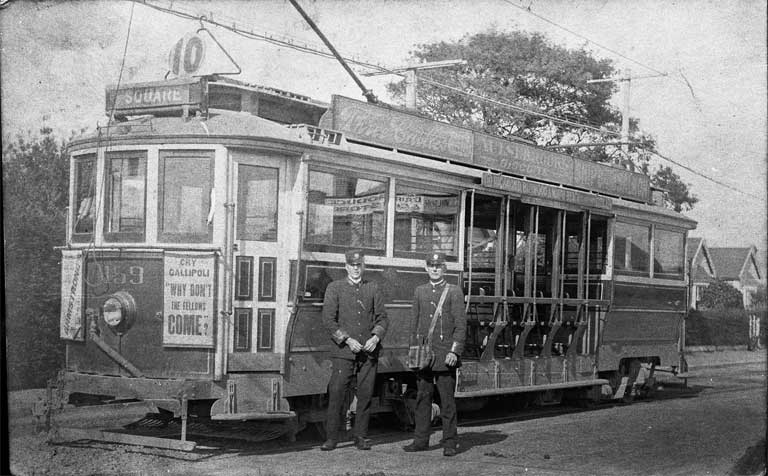 A tram built by Boon & Company
[ca. 1915]

The electrification of the line to North Beach and the pier was completed in Oct. 1915. This is tram number 159 and its route was number 10, the Richmond, Burwood, North New Brighton route. It was built with two end saloons and a centre open section with cross-benches. Three Castles cigarette and Aulsebrook's biscuits are among the products advertised on the tram. A placard on the front reads: Cry Gallipoli, "Why don't the fellows come?"
James Hayes, conductor, is pictured on the right.
File Reference CCL Photo Collection 22, Img02324