Peacock Fountain, Botanic Gardens, Christchurch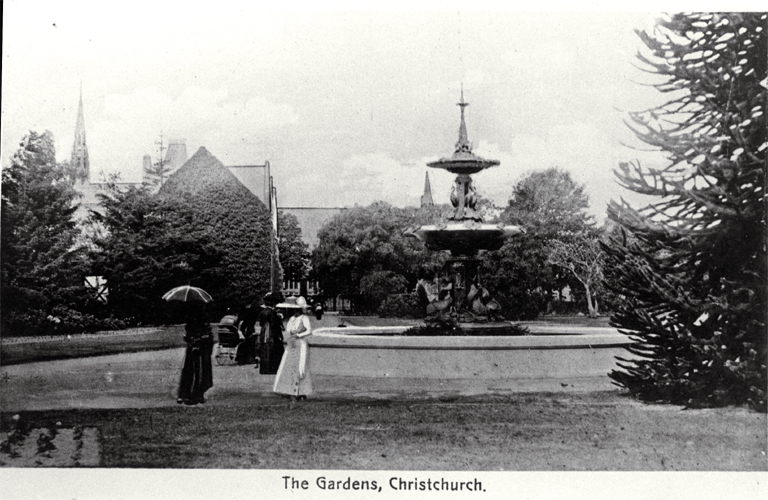 Peacock Fountain, Botanic Gardens, Christchurch
[191-?]

The Peacock Fountain, a late Victorian park fountain, was made by Coalbrookdale Foundry, Shropshire, and imported from England, funded by a bequest from the Hon. John Peacock (1827-1905). The fountain was unveiled in June 1911, in the Botanic Gardens adjacent to where the Robert McDougall Art Gallery was later built. It was moved to the Archery lawn a few years later. In 1949 the fountain was dismantled and put into storage because of recurring maintenance problems. The City Council transferred the components to Ferrymead Historic Park in the 1980s. Over the years pieces of the fountain went missing or deteriorated in storage. A committee was formed to restore it and in 1995 a conservation plan was prepared. Of the 309 cast pieces that made up the fountain, 158 had to be re-cast. It was reinstalled in the Botanic Gardens on the south side of the Canterbury Museum in 1996 with an improved pipe system and a new colour scheme.
File Reference CCL PhotoCD 4, IMG0031