Building the King Edward Barracks, Christchurch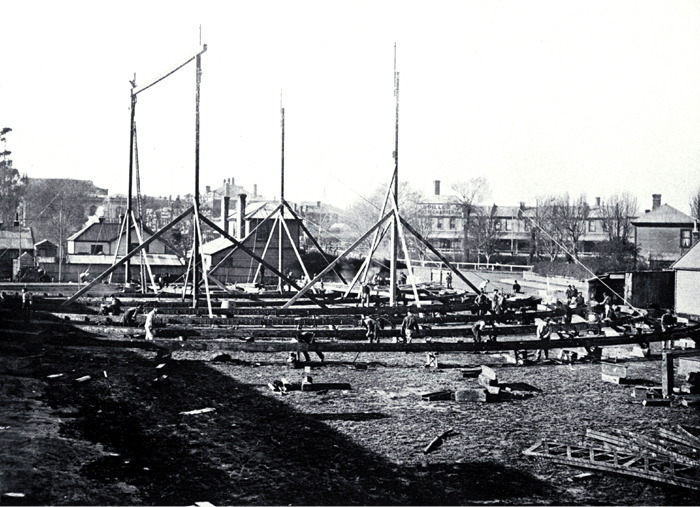 Building the King Edward Barracks, Christchurch
[1905]

"The building of the King Edward Barracks, which are to replace the old drillshed destroyed by fire, has now fairly commenced. The drillshed will consist of a large arched building (of one span with no posts) 120 ft wide, 300 ft long and 40 ft high. Twenty-one iron girders, each six tons, will be used in the construction, and our picture shows several of them on the ground ready to be erected. In addition to the drillshed there will be a Mobilisation Store, built in brick. The store will be 128 ft long and 30 ft wide and will consist of two storeys; the contract price for the whole being £7500. The contractors and architects are Messrs Luttrell Bros of Christchurch and they expect to establish a colonial record in the matter of the building, by completing the contract by the first week in August"
File Reference CCL PhotoCD 9, IMG0084