Oh, to be in England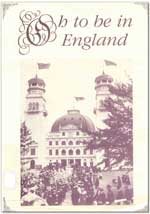 by Lucy Alcock. Published National Art Gallery, 1988
Leaflet accompanying an exhibition at the National Gallery, Wellington in 1988 of paintings relating to the British Government Exhibit at the New Zealand International Exhibition, Christchurch, 1906-1907 and the exhibition of British art at the Baillie Exhibition, Wellington, 1912.
Reproduced courtesy of the copyright holder, the Museum of New Zealand Te Papa Tongarewa.
Cover image reproduced courtesy of the National Library of New Zealand.
View Oh, to be in England [0.9 Mb]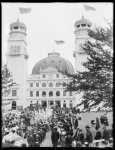 Related pages