Passion for crime writing at Christchurch festival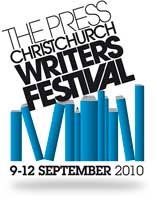 Ruth Todd is busy as one of the two festival programme co-ordinators for the 2010 The Press Christchurch Writers' Festival. Her enthusiasm for the event can be easily triggered by the words "let's talk crime".
It turns out Todd — well-known for her book events and radio programme Women on Air — is a big fan of crime writing, and dismissive of "snobbery" about the genre.
Good writing is good writing, she says.
And there's plenty on offer at the 2010 festival, including New Zealand's first award for crime writing — the Ngaio Marsh Award for Best Crime Novel.
An eclectic festival
Christchurch is an eclectic festival, she says. While Auckland and Wellington festivals have a more literary focus, Christchurch has events for a wider range of readers. She hopes the Ngaio Marsh Award will continue to be celebrated in Christchurch.
Festival highlights
The panel discussion Good Stories — where Trapido shares the stage with New Zealand's Rachel King and Australia's Kirsten Reed is Todd's first pick.
Panel discussions often provide the most interesting insights from authors, she says.
Reed's first book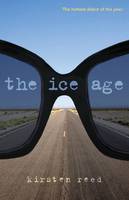 The Ice Age was shortlisted for Best First Book (South East Asia and Pacific) in the Commonwealth Writers' Prize.
British novelist Barbara Trapido has not had a novel out for some time but has just published a new book Sex and Stravinsky — which Ruth thinks is one of her best.
Pressed into Service is also a must, Ruth says. Featuring writer Joe Bageant, blogger and author David Haywood and Tokyo police reporter Jake Adelstein it will be a great session.
And of course Setting the Stage for Murder with the Ngaio Marsh Award presentation will be a great night.
Library experiences
Ruth came to Christchurch twenty years ago and was immediately impressed by the size and scope of Christchurch libraries.
While working on her radio programme Bookenz she was spoilt for books to read and review and so used libraries less, but now is into them again with her grandchildren. Linwood is her local, she also goes to New Brighton. She has enjoyed visiting other libraries too like Fendalton and Papanui. She is impressed with how much more visible the libraries are today with their buildings and technology.
August 2010