Castle Hill Hotel, West Coast Road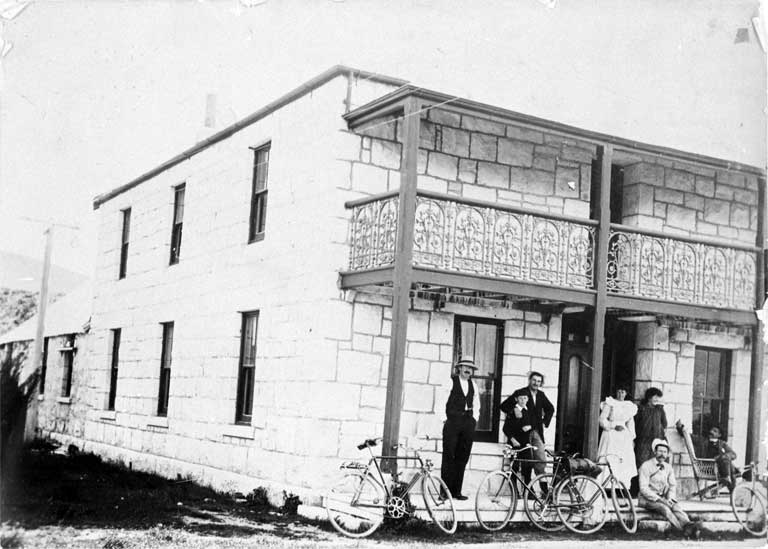 Castle Hill Hotel, West Coast Road
[ca. 1890]

The original hotel on this site was built in 1865. It was replaced by another, built by Fred Harris, in 1871. A second storey was added to the building in 1881 and increased the size of the hotel to 28 rooms. It was a favourite stopping place for the West Coast coaches and was particularly renowned for the hot scones and tea it supplied to travellers. Although it was built of stone, the hotel was destroyed by fire in 1904. At this time it was owned by Messrs Fletcher, Humphries & Co. of Christchurch. See The Press, 18 Oct. 1904, p. 5; Coaching days and accommodating ways, / Vera McLennan, p. 49.
File Reference CCL Photo Collection 22, Img02341