Heathcote Road Board 1906-7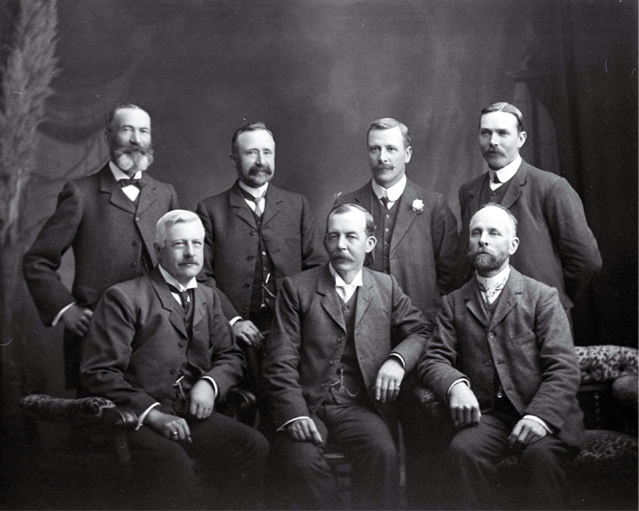 Heathcote Road Board 1906-07
[1906?]
Rear, left to right: John Martin, a real estate agent of Grange Street, Hillsborough; George Scott (1860?-1930), co-founder of engineering firm Scott Bros who lived at Opawa Road; Thomas Henry Davies (d. 1918), a painter of Fisher Street, Heathcote; Sidney Robert Wright, the county clerk, living at Ensors Road.
Front, left to right: Walter Hill, a woolbroker of River Road, Avonside; Frederick Robert Corson (1856?-1927), Chairman and an accountant in charge of Wood Bros. who lived in Breezes Road; Edmond Wilkinson (1863-1918), a fruit-grower of Heathcote Valley.
File Reference CCL PhotoCD 10, IMG0022